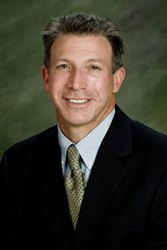 Hartford, CT (PRWEB) April 17, 2015
People who suffer from gum disease in Hartford, CT, can now visit Dr. David Edelson for the LANAP® protocol, which is a less-invasive alternative to conventional gum surgery. This laser gum surgery effectively eliminates periodontal disease while posing a low risk of unwanted effects, such as bleeding, pain and infection. With this procedure, Dr. Edelson can help patients reduce their likelihood of suffering various health complications associated with gum disease, from gum recession to tooth and bone density loss.
Advanced gum disease can damage the teeth and the underlying bone, leading to tooth and bone density loss. Research also indicates that people with periodontal disease may have a greater risk of developing serious systemic health problems, including stroke, heart disease and certain cancers. The LANAP® protocol is highly effective at removing gum disease and reducing the likelihood of these outcomes. During the procedure, Dr. Edelson uses the FDA-cleared PerioLase® MVP-7™ to eliminate unhealthy tissue and bacteria. Then, Dr. Edelson uses an ultrasonic tool to clean away plaque deposited below the gumline. Dr. Edelson completes the laser gum surgery by compressing the gum tissue back against the teeth. This procedure removes 90 percent of inflamed tissue, and afterward, most patients can resume their regular routines within one day.
Compared to other methods of treatment, the LANAP® procedure offers a few unique benefits for people suffering from gum disease in Hartford, CT. The laser that Dr. Edelson uses, the PerioLase® MVP-7™, helps stimulate regeneration in the alveolar bone. This gives damaged teeth a better opportunity to attach to the bone, reducing the risk of tooth loss. The laser gum surgery procedure also lets Dr. Edelson exclusively target diseased tissue, since the wavelength of the PerioLase® MVP-7™ is transparent to healthy tissue. The preservation of healthy tissue benefits patients who have suffered severe gum recession in conjunction with gum disease. The PerioLase® MVP-7™ additionally has a sterilizing effect on the surgical site, creating a protective blood clot to help prevent infections.
Dr. Edelson encourages patients who believe they need treatment for gum disease in Hartford, CT, to schedule consultations. Inflammation, bleeding, tenderness and recession of the gums are all common indications that professional periodontal disease treatment may be needed. Patients can set up their appointments by calling Dr. Edelson's practice office or visiting his website.
About the Doctor
Dr. David R. Edelson is a general dentist offering personalized dental care for patients in Plainville, CT. Dr. Edelson received his B.S. in Biology from Trinity College in Hartford, CT. He then went on to receive his Doctor of Dental Medicine at Tufts University School of Dental Medicine. He completed his general practice residency at Boston City Hospital and his dental sleep medicine residency at Tufts University School of Dental Medicine. Dr. Edelson recently became a Diplomate with the International Congress of Oral Implantologists, and belongs to the one percent of dental professionals currently providing the Laser Assisted New Attachment Procedure (LANAP®), the first FDA-cleared laser procedure for gum disease and periodontal treatment. To learn more about Dr. Edelson and his dental services visit his website at http://www.plainvilledentist.com and call 860-357-6772.