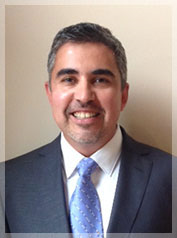 Eden Prairie, MN (PRWEB) April 17, 2015
Dr. Andres R. Sanchez, a periodontist with PerioWest, is now offering patients with missing teeth the chance to receive dental implants in Eden Prairie, MN at his office. The doctor now offers many types of modern dental implants to help restore patients' smiles with a long-lasting treatment option. These include traditional implants as well as All-on-4™ fixed dental implant dentures. Dental implants are among the most effective and longest lasting tooth replacement options available today.
When patients lose their teeth, their smiles are not the only things that are impacted. Lost teeth can cause bone loss in the jaw, changes in facial features and an inability to chew many foods. Dental implants can restore function and aesthetics to the mouth, and may be able to stop further bone loss from occurring so the strength of the jaw is not affected any further. Single teeth can be replaced using dental implants, or an entire mouth can be restored with the treatment. One method, All-on-4™, allows Dr. Sanchez to replace an entire arch of teeth with just four implants. A set of replacement teeth are anchored in the jaw using the four implants, so the denture provides patients with a strong, permanent set of functional teeth.
Over time the implant process has been improved, patients with missing teeth now experience a success rate of 96 to 98 percent. With proper maintenance, dental implants have been known to last for over 50 years. Many patients who receive dental implants in Eden Prairie, MN do not typically have to have them replaced. A fixed bridge, however, may last an average of 10 to 15 years before needing replacement.
Patients who are interested in learning more about dental implants in Eden Prairie, MN can contact Dr. Sanchez's office to schedule an appointment. Dr. Sanchez will evaluate whether dental implants are the best treatment option for each patient's situation and will work to create a plan to help them regain their smiles.
About the Doctor
PerioWest is a periodontal practice offering personalized dental care for patients in Eden Prairie, MN and the Twin Cities areas. Dr. Andres R. Sanchez received his Certificate & Master's Degree in Periodontics from the prestigious Mayo Clinic in Minnesota in 2004. He is a Board-Certified with the American Board of Periodontology. In addition, Dr. Sanchez has been involved as a primary author in more than ten scientific papers published in major periodontal and implant dentistry journals. To learn more about Dr. Sanchez and the services he provides, please visit his website at http://www.periowestmn.com or call (952) 479-4705.