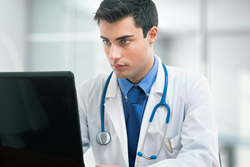 Our pre-funding billing program gives surgeons access to the same technologies and cost savings that the larger medical facilities have had the luxury of being able to afford for quite some time now
Aliso Viejo, California (PRWEB) April 20, 2015
Mnet Financial, the established leader in receivable management solutions for the ambulatory surgical center and surgical hospital space has announced its plans to provide pre-funding medical billing services for surgeons and their practices. Previously, surgeons have had to bear the responsibility of billing the insurance carriers for their professional services separately from a facility where surgery has been performed.
Mnet Financial has long served ASC and surgical hospital facilities with collection services and has enacted plans to broaden its footprint by offering a pre-funding billing alternative to surgeons. "Our pre-funding billing program gives surgeons access to the same technologies and cost savings that the larger medical facilities have had the luxury of being able to afford for quite some time now" said Mnet Financial CEO David Hamilton. "Through use of simple technology and non-recourse funding our program will give surgeons the support they need to remain competitive in the field" said Hamilton.
Medical billing can be an expensive endeavor requiring significant investment and oversight. Mnet Financial offers surgeons the option to reduce all of their billing responsibilities into a predictable flat fee. Another unique feature of this offering is that the funding is provided on a non-recourse basis, so the doctor no longer bears the risk of paying medical billers or a billing company might be unsuccessful depending on the insurance claim.
Mnet Financial has partnered with Nobility to customize a program for surgeons throughout the country. Headquartered in Phoenix, Arizona, Nobility offers revenue cycle funding models geared toward the niche market of medical providers. Mnet Financial has built a stellar reputation and long-term relationships which have created a basis to get much-needed resources into the hands of a larger portion of the surgical industry. "We are really looking forward to a collaborative effort between Mnet Financial and Nobility" said Mike Fossum, President of Nobility.