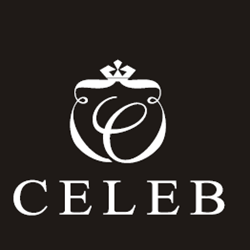 I ordered my dress February 28th and it came April 7th. I was hesitant at first because of me seeing mixed reviews about the website. My dress is beautiful! I got custom measurements and I got it in blue.
(PRWEB) April 18, 2015
More than 2000 styles of newly designed prom dresses are on sale now at TheCelebrityDresses.com, the #1 online store carrying celebrity inspired special occasion dresses. With the prom season ongoing many girls have got their perfect dresses for their prom. For those who are still looking around the celebrity fashion prom dresses at TheCelebrityDresses.com would be an ideal choice.
"We have by far designed more than 2000 prom dresses inspired by the most loved styles seen at this years major red carpet fashion events," said the company's chief designer, "More styles are constantly being added to our collection. And most of them are priced between $100 and $200. They are great choice for fashion minded girls who are shopping for their 2015 prom dresses on budget."
According to the company's chief designer, they are making more effort on developing cocktail dresses currently. Their cocktail dress collection is also on sale now together with the prom dress collection. Their customers who place orders before May 1st will receive discounts up to 70%.
"We spare no effort to produce trendy high quality special occasion dresses for our customers while keeping the dresses priced under $200. Ladies will get their 2015 prom look at just a fraction of the cost at TheCelebrityDresses.com. They don't have to sacrifice style for their budget," the sales manager of the company says.
The sales now ongoing at TheCelebrityDresses.com will end on May 1st.
About TheCelebrityDresses.com
TheCelebrityDresses.com is a well known online retailer of celebrity look alike prom dresses, party dresses, evening gowns and other formal dresses. The company has a large collection of special occasion dresses in stock, most of which are priced under $200.