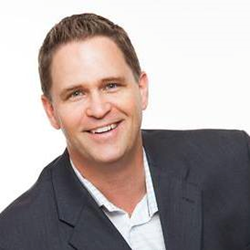 ....I have 36 typewritten notes from reading Hopkins' first book. That's how I studied and learned how to sell.
Murrieta, CA (PRWEB) April 21, 2015
Wes Schaeffer is known for being pretty laid back and unflappable. However, when The Sales Whisperer® interviews Tom Hopkins on the 115th episode of his Sales Podcasts, he is admittedly fired up.
"Tom Hopkins was one of my earliest mentors when I was first getting into sales in the mid-1990's," Schaeffer said, "The big three were Tony Robbins, Zig Ziglar, and Tom Hopkins. In fact, I have 36 pages of typewritten notes from reading Hopkins' first book, 'How to Master the Art of Selling Anything.' That's how I studied and learned how to sell."
Schaeffer obviously enjoys some of the Tom Hopkins' legendary stories. One was the time his real estate broker took the young agent with lagging sales for a ride. Hopkins thought it was for a pep talk to boost his morale. Instead, Hopkins was dropped off in a housing subdivision three miles from their office and told to walk back, assuring Hopkins that he would get a qualified lead before he got to the office. It worked. The rest is history.
His student has gone on to become a well-respected sales trainer, speaker, author, and podcaster. To listen to the Hopkins podcast, go to http://thesaleswhisperer.com/tom-hopkins/.
About The Sales Whisperer®
Wes Schaeffer is The Sales Whisperer®, a sales and marketing industry leader, speaker, and author who works with and specializes on the Infusionsoft sales and marketing automation platform. He and his Infusionsoft Certified Consultants at The Sales Whisperer® can provide copywriting, educate and train clients on sales and marketing practices, social media marketing, CRM, SEO and SEM usages, and more.
Visit http://www.thesaleswhisperer.com to learn more about the company, and discover how it can help your business grow.