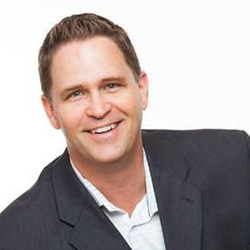 We can't trade in the number of 'shares' we get for a number two combo. We have to learn how to sell.
Murrieta, CA (PRWEB) April 20, 2015
Wes Schaeffer, The Sales Whisperer®, is a keen observer of people, places, and things. In the last month, he has been asked to speak before thousands of entrepreneurs and small business owners, from Southern California to Phoenix, Arizona. He has also hung out with some of the top social media marketers and sales trainers in the country, and he has seen some definite changes in the focus of his audiences.
"'The Art of the Close' will help people who are overwhelmed with all of the hype and promises online today. I haven't seen this in years, but the focus and emphasis of entrepreneurs is shifting away from all of the tools and gadgets and back to the basics of selling, and how to make a sale," says Schaeffer.
"While the technology and tools may have changed and have become more sophisticated, we cannot eat 'likes.' We can't trade in the number of 'shares' we get for a number two combo. We have to learn how to make a sale. 'The Art of the Close' is seven weeks of live calls and homework aimed at teaching business owners and salespeople "how to get to 'yes'."
The first of the calls will take place April 22. For additional information and to enroll, go to http://www.theartoftheclose.guru
About the Sales Whisperer
Wes Schaeffer is The Sales Whisperer®, a sales and marketing industry leader whose team educates and trains clients on sales and marketing practices, social media marketing, CRM, SEO and SEM, and more. He is a motivational speaker and author, the latest titled "It Takes More than a Big Smile, a Good Idea & a Twitter Account to Build a Business that Lasts." Wes was raised in Baton Rouge, LA and Houston, TX, and will always be a Southerner at heart. He is a graduate of the United States Air Force Academy and Texas A&M and is the father of seven children.
Visit http://www.thesaleswhisperer.com to learn more about the company, and discover how it can help your business grow.