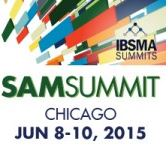 "I'm thrilled to announce our new Microsoft training partner, Broomstick. Broomstick's trainer consultants have more hands-on Microsoft licensing experience than any else," Steven Russman, IBSMA Executive Director
Reno, NV (PRWEB) April 20, 2015
Broomstick, LLC, the official Microsoft Licensing Training partner for IBSMA and established software licensing education provider is excited to announce its participation in the IBSMA SAM Summit in Chicago, June 8-12, 2015, which will cover beginner- to advanced-level topics in software asset management, software licensing, contracting and compliance, plus emerging developments in Software Asset Management.
Broomstick's instructors, former Microsoft licensing and compliance professionals, with in-depth knowledge and experience with Microsoft licensing and audit practices, will hold the following events:

"Microsoft Software Assurance: More than New Software Versions" on June 9, 2015, presented by Stewart Rozas, Director of Licensing Training Programs at Broomstick, LLC, and expert on Microsoft volume licensing programs.
"One-day Microsoft License Management training Course" on June 10 by Stewart Rozas, a Microsoft-certified licensing professional, who, in his 12 years with Microsoft, worked in sales and end-user licensing compliance and spent several years managing volume licensing compliance programs in Microsoft's U.S. license and contract compliance organization.
The course is an excellent opportunity to learn about Microsoft enterprise licensing and solutions directly from former Microsoft licensing and compliance professionals, who, with their 45 years of experience, have managed over 4,000 Microsoft software licensing audits at companies of all sizes and industries, and now, as independent Microsoft license experts, enable organizations and companies to realize the full potential of their software investment.
The course will cover Microsoft Office Licensing, Windows Server licensing, SQL Server licensing, and Exchange licensing. Attendees will also learn best practices for managing Microsoft licenses to avoid common mistakes that cost money and create compliance risks.
Says Bruce Liley, the General Manager of Broomstick, LLC, "The one-day Microsoft License Management training Course will provide participants with a compass and essential tools to navigate through Microsoft's complex volume licensing rules, concepts, products, and agreements." According to Liley, who had left a successful 13-year career at Microsoft, where he managed the company's North America customer and partner compliance organization and developed a majority of Microsoft's customer and partners audit compliance programs, "The workshop is uniquely different than other available training and an opportunity to learn Microsoft volume licensing and solutions directly from independent Microsoft license experts through step-by-step practical and real-world scenario based training."
This live classroom course is designed for new and experienced IT managers and IT decision makers, IT procurement and purchasing professionals, software asset managers, licensing managers, and system architects who want to build on foundational knowledge of Microsoft volume licensing. A working knowledge of basic Microsoft licensing terms is essential for this course.
"I'm thrilled to announce our new Microsoft training partner, Broomstick. Broomstick's trainer consultants have more hands-on Microsoft licensing experience than any else," shares his enthusiasm Steven Russman, executive director of the International Business Software Managers Association.
About the Summit: The 2015 Chicago SAM Summit 2.5-day schedule is geared for a select audience and features top speakers, case studies, panel discussions and roundtables, plus opportunities for networking and peer discussion. Sessions address cutting-edge trends for 2015, such as software-as-a-service, SAM and data privacy and data security, plus compliance clinics, peer networking discussions and workshops and license management strategies for Oracle, IBM, Microsoft and others. Many sophisticated and experienced end-users are expected to attend, who are looking for tips and solutions for challenging—and, in some cases, maturing—software and IT asset management environments. Attendance is kept to 200 to maintain intimate environment, providing attendees ample time to mingle and network.
About Broomstick, LLC: Broomstick, LLC, helps organizations reconcile and evaluate their software licensing and identify optimal licensing arrangements, product configurations, and pricing strategies to minimize the cost of software licensing. Broomstick is uniquely independent of Microsoft and software resellers and does not benefit from customers purchasing software. This means their focus is entirely on finding cost-effective licensing and software compliance solutions for their clients with no conflict of interest.
In addition to Microsoft licensing workshops, Broomstick offers At-Your-Site licensing training and supports organizations navigate Microsoft software audit and SAM review. For more information about Broomstick, LLC's upcoming One-Day Microsoft Licensing Management Course at IBSMA SAM Summit, Chicago, June 8-10, 2015, please visit the following links: http://broomstick.guru/one-day-microsoft-licensing-management-course-at-ibsma-sam-summit-chicago-june-8-10-2015/ http://www.ecpmedia.com/samsummit.html Contact Services@IBSMA.com or call 1.734.930.1925 for further information.