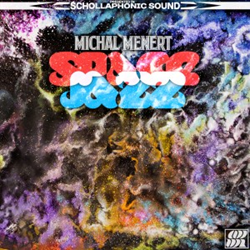 Producer and DJ, Michal Menert, creates tracks that take you on a journey where a colorful story unfolds.
Denver, CO (PRWEB) April 22, 2015
Michal Menert is dubbed by fans and the press as 'the godfather of electro-soul' and has gained international repport as electronic music artist and producer. His latest release, Space Jazz, is a standing testament to it's creator's musical prowess and ability to seamlessly incorporate a variety of influences into a progressive, funky, and soulful dance music album.
Menert co-founded the original iteration of Pretty Lights with Derek Vincent Smith over ten years ago. Having since launched a solo career that has taken him around the globe on tour and landing festival-headliner status, Menert is now a household name in the tight-knit world of hip-hop and soul infused electronic music.
His latest album, Space Jazz, is the product of two years of composition, recording and production, and is being called "the future of EDM" by critics. By calling upon some of the best recording artists and co-producers, Space Jazz is unique in its use of genres as diverse as funk, soul, blues, folk, and afrobeat to create a timeless musical quality.
Notable collaborators and featured musicians delivering instrumental & vocal performances include Dominic Lalli (Big Gigantic), Borham Lee (Break Science), RA The Rugged Man, SuperVision (Pretty Lights Music), and Manic Focus, just to name a few.
Space Jazz is being hailed as a 'game changer' by sources like the Huffington Post for reaching into the future to usher in a fresh new style of dance music and electronica. Menert was one of the first to pioneer the electro-soul sound that has now become a phenomenon across much of the world, and it is suiting that his release will be that which redefines it.
Space Jazz is available for free download on Super Best Records and itunes, and streaming Spotify and SoundCloud.