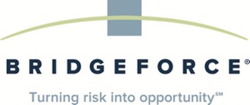 While the alternative lending community awaits firmer regulatory guidance, it is prudent to examine lessons learned from traditional lenders and identify proactive compliance management strategies.
Chadds Ford, PA (PRWEB) April 20, 2015
Technology-enabled alternative lenders have, to-date, added much innovation to the ways loans are marketed, managed and serviced, while avoiding the glare of regulators. As they grow in size, that is likely to change. These lenders have an opportunity to add similar automated innovations to Compliance Management Systems (CMS), by acting ahead of inevitable regulatory actions and building additional competitive and sustainable advantages into their models.
The paper, entitled "Technology Enabled Alternative Lending: Innovating in a Compliance Culture" discusses the lessons learned by traditional lenders as a result of the financial crisis, and suggests that alternative lenders can proactively turn the need to add a governance structure to their advantage. John Sanders, Head of the Capital Markets Practice at Bridgeforce Inc., relays that "First-movers in the alternative lending space that can apply similar innovation in Compliance Management as they have in improving the borrower's experience, will build in greater and more sustainable differentiation and value than others within the lending industry."
To learn more about the Bridgeforce Special Report Series, please contact John Sanders, jsanders(AT)bridgeforce.com, +1 302.438.1382.
For more information about Bridgeforce Inc., go to http://www.bridgeforce.com
About Bridgeforce
Bridgeforce is a specialized multi-national consulting firm serving a variety of clients involved in almost all aspects of the consumer and small business lending and payments space. Over 75 percent of Bridgeforce consultants come directly from client-side leadership positions across multiple parts of the credit lifecycle. Combined with subject matter expertise in operations, technology, strategy and regulatory issues, Bridgeforce has the knowledge and experience to make the hard choices in developing and implementing best-fit solutions that are both achievable and lower the risks of execution to ensure sustainability. Bridgeforce success can be attributed to a culture fostering innovation and evolving experienced-based best practices recognized within the industry. For more information, visit http://www.bridgeforce.com.