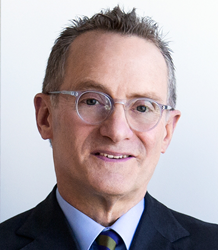 "That rarity, a useful book," says Warren Buffet about Mark's "The Most Important Thing Illuminated."
Milwaukee, Wis (PRWEB) April 20, 2015
Make A Difference - Wisconsin will host its 7th annual Investment Conference featuring Howard Marks, chairman and co-founder of Oaktree Capital Management, on Wednesday, May 13, 2015 from 2:30 - 5 p.m. The event will be held at the Hyatt Regency in Milwaukee, Wis.
Over the past six years, conference attendees have heard compelling investment ideas from some of the more notable names in the investment world. Past keynote speakers have included David Einhorn of Greenlight Capital, Bill Ackman of Pershing Square Capital Management, Jim Chanos of Kynikos Associates and Rick Rieder of BlackRock. The event has quickly become recognized as one of the Midwest's must-attend events for cutting-edge investment thinking.
Renowned for his insightful assessments of market opportunity and risk, Howard Marks is frequently sought out by the world's leading value investors. His concepts of "second-level thinking," the price/value relationship, patient opportunism, and defensive investing have led to a large following that includes Warren Buffet. Since the formation of Oaktree in 1995, Marks has been responsible for ensuring the firm's adherence to its core investment philosophy and contributing his experience to big-picture investment decisions. A CFA charter holder and Chartered Investment Counselor, he is a recipient of the George Hay Brown Prize from the Booth School of Business of the University of Chicago.
"We're excited and honored to have Howard join us," said Joe Schlidt, event chair. "With a donation to our financial literacy programming, attendees will also have a chance to get a signed copy of Howard's book "The Most Important Thing Illuminated", which Warren Buffett called "that rarity, a useful book." We're anticipating record attendance at this year's event, all proceeds of which will further our mission to help teens become 'money smart and life smart'."
Three leading investment professionals will also provide their most compelling investment idea, along with market insights: Ann M. Miletti, managing director of Wells Capital Management; Ernesto Ramos, Ph.D., portfolio manager/head of Equities for BMO Global Asset Management; and John Thompson, chief executive officer of Vilas Capital Management.
Premier sponsor for the event is BMO Private Bank. Although a sell-out is predicted, individual ticket seats and sponsorship opportunities are still available. All conference proceeds benefit Make A Difference – Wisconsin financial literacy programs. The afternoon event is open to the public. To learn more or to register, download the conference flyer or visit http://www.makeadifferenceconference.com.
ABOUT MAKE A DIFFERENCE - WISCONSIN
Make A Difference – Wisconsin, Inc. is one the country's leading nonprofit organizations dedicated to providing teens with the financial literacy / money management skills needed for a solid financial future. A model of community collaboration, the organization has partnered with nearly 85 high schools and 1,000 volunteers from the local business and professional community to reach more than 44,000 students over the past nine years. The financial literacy curriculum consists of three lessons that focus on budgeting and saving, banking, and managing credit, and a new mentoring program, Money Coach, helps teens turn learnings into actions. Watch an overview video here