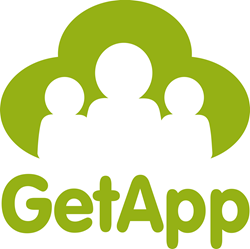 Being recognized by The Next Web as one of Europe's fastest growing tech startups is something we take great pride in.
Barcelona, Spain (PRWEB) April 20, 2015
GetApp, the largest cloud-based business apps marketplace, has seen unprecedented growth in the last two years with increases of up to 250 percent year-on-year. The Next Web, a major tech publication, has recognized GetApp's success by placing them in their Top 10 of the fastest growing tech startups in Europe. This is the second year running that GetApp has been included in the leaderboard.
The Next Web created the competition to select and highlight Europe's most promising tech startups in six major European countries. The nominees were selected based on tangible data like the growth in revenue achieved between 2012 and 2015. The objective of this unique competition is to identify companies that will lead Europe to the next phase of the technology age.
GetApp is the leading independent marketplace for business apps and software, designed to help businesses discover, research, and get in touch with Software as a Service (SaaS) providers. The platform is quickly becoming the leading choice for companies to discover business apps, and has become a major lead generator for many of the top SaaS developers. GetApp operates mostly in the US.
Christophe Primault, co-founder and CEO of GetApp, says, "Our objective is clear; we want to provide businesses with the best online business apps marketplace, (cloud-based CRM solutions being a popular category, for example), while offering our users valuable industry research that will help them with their buying decision process. Every day we explore new ways to improve our product and to grow our business. Being recognized by The Next Web as one of Europe's fastest growing tech startups is something we take great pride in."
Complete leaderboard available here: http://thenextweb.com/tech5/leaderboard