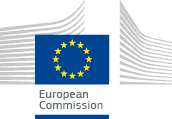 "Zydis is the world's best-in-class, orally disintegrating tablet technology, and we believe our experience and expertise in this area can add substantially to the project as a whole."
Somerset, NJ (PRWEB) April 20, 2015
Catalent, the leading global provider of advanced delivery technologies and development solutions for drugs, biologics and consumer health products, today announced that it has received a significant project grant as part of a consortium looking to evaluate, develop and manufacture thermo stable and cold-chain independent nano-pharmaceutical virosome-based vaccine candidates.
Currently, 90% of existing vaccines are cold-chain dependent, and the goal of the consortium is to develop a scalable manufacturing process for vaccines that are stable and temperature independent.
A total project fund of €5.3 million has been awarded as part of Horizon 2020, the European Union research and innovation framework program, with additional funding of up to €3.1 million from the Swiss State Secretariat Education, Research and Innovation (SERI) for the Swiss based consortium partners, resulting in a total project grant of €8.4 million (USD8.9 million). The EU Horizon 2020 project is named MACIVIVA, which stands for "Manufacturing process for Cold-chain Independent Virosome-based Vaccines". The project duration is in total 3.5 years and brings together world class expertise in the field of virosome vaccines, manufacturing, spray drying, freeze drying and analytical techniques from the pharmaceutical industry.
Catalent's Swindon, UK facility, the manufacturing hub of its Zydis fast-dissolve formulation technology, will receive a portion of the total fund with the balance being distributed amongst the other consortium partners: Mymetics SA (Switzerland), Mymetics BV (Netherlands); Chimera Biotech Gmbh (Germany); Upperton Ltd. (UK); and Bachem AG (Switzerland).
"Catalent is pleased to be part of this consortium of cross-industry partners bringing innovative technologies together to address a serious global issue in the over-reliance on the cold chain with existing vaccines," commented Barry Littlejohns, Catalent's President of Advanced Delivery Technologies. "Zydis is the world's best-in-class, orally disintegrating tablet technology, and we believe our experience and expertise in this area can add substantially to the project as a whole. Because of the supply chain constraints, large populations are denied access to vaccines, so we, as a group, recognize the importance and potential of this work for global vaccine development."
The MACIVIVA project will receive funding from the European Union's Horizon 2020 research and innovation program under grant agreement No 646122.
[ends]
Notes for Editors
About Zydis
Catalent's Zydis® ODT fast-dissolve formulation, is a unique, freeze-dried oral dosage form that disperses instantly in the mouth, requiring no water. This may enhance the performance and may also contribute towards better patient compliance.
With more than 20 products launched in 50 countries, Zydis is the world's best in class, orally disintegrating tablet (ODT) technology. Whether to advance pharmacokinetics through pre-gastric absorption, improve patient compliance, or add marketing advantage to a valued brand, Catalent's customers draw on Zydis fast dissolve technology to potentially enhance investment value and accelerate a product's potential.
About Catalent
Catalent is the leading global provider of advanced delivery technologies and development solutions for drugs, biologics and consumer health products. With over 80 years serving the industry, Catalent has proven expertise in bringing more customer products to market faster, enhancing product performance and ensuring reliable clinical and commercial product supply. Catalent employs approximately 8,500 people, including over 1,000 scientists, at 30 facilities across 5 continents, and in fiscal 2014 generated more than $1.8 billion in annual revenue. Catalent is headquartered in Somerset, N.J. For more information, visit http://www.catalent.com
More products. Better treatments. Reliably supplied.™
Forward Looking Statements
This release contains both historical and forward-looking statements. All statements other than statements of historical fact are, or may be deemed to be, forward-looking statements within the meaning of Section 27A of the Securities Act of 1933, as amended, and Section 21E of the Securities Exchange Act of 1934, as amended. These forward-looking statements generally can be identified by the use of statements that include phrases such as "believe," "expect," "anticipate," "intend," "estimate," "plan," "project," "foresee," "likely," "may," "will," "would" or other words or phrases with similar meanings. Similarly, statements that describe Catalent, Inc.'s objectives, plans or goals are, or may be, forward-looking statements. These statements are based on current expectations of future events. If underlying assumptions prove inaccurate or unknown risks or uncertainties materialize, actual results could vary materially from Catalent, Inc.'s expectations and projections. Some of the factors that could cause actual results to differ include, but are not limited to, the following: participation in a highly competitive market and increased competition may adversely affect the business of the Catalent, Inc.; demand for the company's offerings, which depends in part on Catalent, Inc.'s customers' research and development, and the clinical and market success of their products; product and other liability risks that could adversely affect the Catalent, Inc.'s results of operations, financial condition, liquidity and cash flows; failure to comply with existing and future regulatory requirements; failure to provide quality offerings to customers could have an adverse effect on Catalent, Inc.'s business and subject the company to regulatory actions and costly litigation; problems providing the highly exacting and complex services or support required; global economic, political and regulatory risks to the operations of the Catalent, Inc.; inability to enhance existing or introduce new technology or service offerings in a timely manner; inadequate patents, copyrights, trademarks and other forms of intellectual property protections; fluctuations in the costs, availability, and suitability of the components of the products that Catalent, Inc. manufactures, including active pharmaceutical ingredients, excipients, purchased components and raw materials; changes in market access or healthcare reimbursement in the United States or internationally; fluctuations in the exchange rate of the U.S. dollar and other foreign currencies; adverse tax legislation initiatives or challenges to the Catalent, Inc.'s tax positions; loss of key personnel; risks generally associated with information systems; inability to complete any future acquisitions and other transactions that may complement or expand the business of Catalent, Inc., or divestment of non-strategic businesses or assets and the Catalent, Inc.'s ability to successfully integrate acquired business and realize anticipated benefits of such acquisitions; offerings and customers' products that may infringe on the intellectual property rights of third parties; environmental, health and safety laws and regulations, which could increase costs and restrict operations; labor and employment laws and regulations; additional cash contributions required to fund the Catalent, Inc.'s existing pension plans; substantial leverage resulting in the limited ability of the Catalent, Inc. to raise additional capital to fund operations and react to changes in the economy or in the industry, exposure to interest rate risk to the extent of Catalent, Inc.'s variable rate debt and preventing the company from meeting our obligations under our indebtedness. For a more detailed discussion of these and other factors, see the information under the caption "Risk Factors" in Catalent, Inc.'s 10-K for the fiscal year ended June 30, 2014, filed with the Securities and Exchange Commission. All forward-looking statements speak only as of the date of this release or as of the date they are made, and Catalent, Inc. does not undertake to update any forward-looking statement as a result of new information or future events or developments except to the extent required by law.