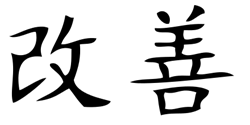 It turns out that desire and committment are two of the most important talents of a top performing sales professional
Los Gatos, CA (PRWEB) April 20, 2015
ConnectAndSell, the leader in Advanced Sales Acceleration, today announced that Chris Beall, CEO, and Chad Burmeister, VP of Sales and Marketing, will be the day two Keynote speakers at the American Association of Inside Sales Association Leadership Summit in Chicago, Illinois this Wednesday at 8am CST.
The topic - "Is Talent Really Needed to Succeed in Sales... Or Can It Be Learned?" will be analyzed by Chris & Chad by leveraging findings from companies including CSO Insights, Kurlan & Associates, The Objective Management Group, The Bridge Group, and The American Association of Inside Sales Professionals.
According to Chad Burmeister, "At the start of my career, my first sales job out of college was a disaster. I worked for someone who didn't hire me and I had challenges speaking in front of people. But I also knew that I had the desire and commitment to do whatever it takes to become a sales leader that I aspired to be. It turns out that desire and commitment are two of the most important talents of a top performing sales professional". Since then, Chad has moved on to various high-growth technology companies with sales roles including National Sales Manager at Cisco-WebEx, Sr. Sales Manager at Riverbed Technology, Vice President of Corporate Sales at IronKey, Director of Sales at ON24, and is now Vice President, Sales & Marketing at ConnectAndSell. And in the past week, Chad (@SalesHack) was named in Inc. Magazine as a Top 37 Inside Sales expert to follow. In this presentation Chad will share his personal story of what could have been a doomed sales career, to where he is today.
Chris Beall is a very successful start-up entrepreneur and is one of the few business leaders who truly understands how to industrialize a process. Chris holds 14 patents to his name, including patent #8,649,500, and brings the ability to turn sales into a true production line kind of environment. By leveraging lessons learned from Geoffrey Moore, William Edwards Deming, and the Japanese Kaizen, or "continual improvement" play a role in Chris's vision, strategy, and tactical execution for creating a company that can 1) help marketers respond to leads in under five minutes, 2) automate the follow-up of those leads until they are reached and 3) enable sales professionals to talk to leads, prospects, or contacts on their list once every 2-4 minutes by simply pressing a button.
In the past 12 months, ConnectAndSell has unveiled a combination of technology and humans that can routinely deliver 1,000 dials/day per Lead Generation Representative, giving sales leadership a way to rely on A Players to do the job of what used to take 30 - 40 Lead Generation Representatives. By launching several enhancements to the ConnectAndSell Platform including Sales Coaching as a Service (powered by Factor 8) and the Sales Coaching as a Service Mobile Application, OutboundOnDemand (powered by ConnectAndSell Lightning), ConnectAndSell InstantResponse (enabling lead response in < 5 minutes), ConnectAndSell HotTransfer Capability, and Pulse, there is no other managed service alternative that provides this level of service level agreement (SLA) in the world.
Chris Beall, CEO of ConnectAndSell said, "I had the distinct privilege of working with Geoffrey Moore for several years and to use his language -- ConnectAndSell is truly inside the tornado. By combining ConnectAndSell Lightning with OutboundOnDemand, InstantResponse, and instilling the Kaizen way, ConnectAndSell is at the edge of the perfect storm. The Executive Team at ConnectAndSell is the best I've seen in my career."
About ConnectAndSell
ConnectAndSell delivers live conversations and business meetings on demand, using a combination of patented switching technology and virtual sales agents. On average, ConnectAndSell can deliver a live conversation with exactly the people you're trying to reach in under four minutes. This allows ConnectAndSell customers to accelerate sales growth with their current resources. In 2014, ConnectAndSell was voted as the Top Solution Provider by the American Association of Inside Sales Professionals, and also was awarded Top 40 Marketing Tools of 2014, and in 2015, was voted as a Top 100 Always On OnCloud Top 100 Private Companies, and also earned a Silver Medal and Bronze Medal by the Stevie Awards for Sales & Customer Service.