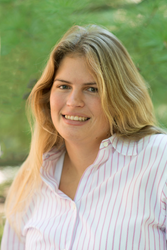 Paige always puts the customer first, and that's a win for everyone.
Stevensville, Maryland (PRWEB) April 22, 2015
Heavy duty vehicle lift leader Stertil-Koni today announced that Paige Stewart has been named Logistics Specialist.
Stewart previously served as Marketing Associate for the company and recently made the transition to the operations department at Stertil-Koni, where she will leverage her educational and training background.
Stewart began her career in the vehicle lifting industry with Stertil-Koni in 2011, following her graduation from McDaniel College. Over the past several years she has focused on advancing the company's social media and web presence. In addition, while working in her marketing role, Stewart earned her Master's Degree in Supply Chain Management from Towson University.
In her new role, Stewart's responsibilities include working directly with freight companies to deliver Stertil-Koni lifting solutions to the company's network of distributors and customers across North America. In making today's announcement, Kevin Hymers, Director of Operations noted, "Paige has a keen eye for organization and detail, making her a strong match for our department. She always puts the customer first, and that's a win for everyone."
About Stertil-Koni
Stertil-Koni, a brand of the Stertil Group, is the global market leader in heavy duty vehicle lifts – bus lifts and truck lifts– and is the preferred supplier to the world's leading companies in the truck and bus industries. Stertil-Koni's breadth of products meets all ranges of lifting needs and includes mobile column lifts, two-post, four-post, in-ground piston lifts, parallelogram lifts, half-scissors and its innovative axle-engaging, in-ground, scissor lift configuration, ECOLIFT. Stertil-Koni is also now installing DIAMOND LIFT across North America, a full rise telescopic piston lift designed to set new standards in precision heavy duty lifting. Stertil-Koni USA is headquartered in Stevensville, Maryland. Stertil-Koni has production facilities in Europe in The Netherlands, and in the USA in Streator, Illinois.