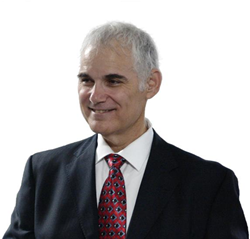 This is exactly why American IRA stresses the importance of 'diversification' within tax advantaged Self-Directed IRAs.
Charlotte, NC (PRWEB) April 20, 2015
According to the USA Today article dated, 4-17-2015 and titled 'Dow Drops 280 Barely in Black for '15, "The Dow Jones industrial average ended down 1.5%, or 280 points. The blue-chip index had earlier dropped more than 300 points to dip into the red for 2015 but is now barely in the black for the calendar year."
Jim Hitt of American IRA, says "This is why we stress the importance of diversification within Self-Directed IRAs. Stocks can and have been lucrative investments and many people have stocks as a 'portion' of their Self-Directed IRAs. Still it is critically important for individuals to hold a variety of assets within their Self-Directed IRAs so that their retirement future is not solely dependent upon the success of one asset type."
The USA article says "Europe markets saw steep declines on Greece jitters, with Germany's DAX tumbling 2.6% -- 310 points. France's CAC 40 sank 1.6%, while the FTSE in Britain finished down 0.9%. The Stoxx Europe 600 index, a continent-wide gauge, fell 1.8%."
The American IRA team knows that this brings home the point that they stress in all the training they offer to both clients and the general public and that is 'investing in what individuals know and understand' is the best scenario for their investment portfolio. If individuals like stocks, that is fine. They can invest in stocks inside their Self-Directed IRA and realize the added tax advantage of doing so within a retirement account. The critical point is that they shouldn't have 'just' stocks inside their account, but instead should add other assets types that they know and understand. Some options are: real estate, private lending, precious metals, private companies, partnerships & joint ventures, tax liens & tax sales, and more.
About American IRA, LLC:
American IRA is committed to providing every client with gold-level service, regardless of account size. Experience their expertise through their certified IRA services professionals. Enjoy the value with one low annual fee of $285 with unlimited assets and unlimited account values. American IRA clients love the benefit of no charge for "All Cash" accounts. The performance of the American IRA staff is unmatched, with quick and efficient processing within 48 hours.
American IRA services thousands of clients and has over $300 million in assets under administration.
American IRA was built by investors for investors, and brings their successful investment experience to the table, providing excellent educational material showing the public that their self-directed IRA account can invest in a variety of assets such as real estate, private lending, limited liability companies, precious metals and much more.
American IRA is conveniently located in Asheville, NC and Charlotte, NC, and serves clients nationwide.