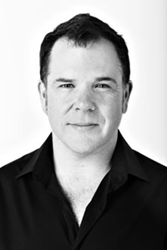 Like the concepts in Jamie's book, Gulf Breeze Recovery works with people to help not just try to change behaviors, but to elevate their conscious awareness
Gulf Breeze, FL (PRWEB) April 21, 2015
People and groups who continually strive for excellence seek advice from and work with others who do the same. This is one of the driving reasons that Gulf Breeze Recovery brings in experts from various fields to help them and their guests receive new tools to apply to their lives in overcoming their substance abuse Issues.
Last week they were excited to have the opportunity to have a video conference and private seminar with Jamie Smart, who is the author of the bestselling book Clarity - Clear Mind. Better Performance. Bigger Results. Jamie is also a highly sought after speaker, coach and consultant. He recently mentioned Gulf Breeze Recovery on his blog and shared a picture of their staff reading his book.
In his Clarity, Smart wrote about a common occurrence in the treatment field often referred to as addiction substitution. This is where people might give up one addiction and replace it with some other unhealthy behavior. "The surface behavior has changed, often to something less damaging, but the habitual thought patterns (and the consciousness behind them) remain the same," he proclaims.
Like the concepts in Jamie's book, Gulf Breeze Recovery works with people to help not just try to change behaviors, but to elevate their conscious awareness so they have better understanding about themselves and their actions and are able to be more in control of themselves. This elevation in awareness enables people to make dramatic improvements in their lives.
"It was quite an experience to have Jamie spend time with us and our guests, " commented Gulf Breeze Recovery's Reed Smith, "He has worked with so many people to help them make dramatic changes in their lives, and we are all richer for having had this opportunity."
Gulf Breeze Recovery is a long-term residential drug and alcohol rehabilitation program located in a private, waterfront facility near Pensacola Beach, Florida. For more information about the program, visit http://www.GulfBreezeRecovery.com or call 1-855-400-6190.