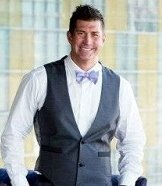 Denver, Colorado (PRWEB) April 27, 2015
Mortgage Banker, Mr. Jason M. Ruedy, also known as The Home Loan Arranger, has witnessed the rise in Colorado property values over the past several years, but he has particularly noticed a sharp increase in the last 12 months. The recent boost in home values has caused many of Mr. Ruedy's clients to seek larger mortgages to cover the rising cost of purchasing a home. And, due the persistent rise in home prices, Mr. Ruedy is anticipating this trend to continue.
According to an article published by The Denver Post on April 7, 2015, Colorado Home Prices Rising at Fastest Rate in Country, "Home prices rose faster in February in Colorado than in any other state" according to a report from CoreLogic, a California firm that tracks housing trends.
The February 2015 CoreLogic report mentioned in The Denver Post article also said that Colorado home prices, including distressed sales, rose by 9.8 percent between February 2014 and February 2015.
Due to the rise in home prices, Mr. Ruedy's office has been working diligently to help clients obtain mortgages that will allow for the successful purchase of a Colorado home.
"The rise in home values in Colorado over the past year alone has been quite impressive. It is now more important than ever to have all of your ducks in a row if you're thinking about purchasing a home. Trying to go about it without mortgage pre-approval or not knowing if you can qualify for a large enough loan is a mistake. It's a competitive real estate market out there, so it's important to be prepared." - Jason M. Ruedy, The Home Loan Arranger
Mr. Ruedy urges anyone who is thinking about purchasing property in Colorado to plan ahead. This can be accomplished by scheduling a meeting with an experienced mortgage broker and getting the mortgage pre-approval process rolling. According to Mr. Ruedy, if you drag your feet and wait too long, and prices continue to rise, you might eventually price yourself out of the possibility of home ownership.
About The Home Loan Arranger:
Mr. Jason M. Ruedy, also known as The Home Loan Arranger, has 20+ years of experience in the mortgage business. His company was built around the crucial principles of hard work, discipline, and determination. The Home Loan Arranger evaluates client applications quickly and efficiently and structures loans with the best possible terms. Mr. Ruedy is successful in achieving loan closings for clients while meeting their highest expectations. Jason M. Ruedy is ranked #2 in the state of Colorado by Scotsman Guide, which is the top leading resource for mortgage originators.
For media inquiries, please contact Mr. Jason M. Ruedy, "The Home Loan Arranger":
The Home Loan Arranger
512 Cook St #100
Denver, CO USA
Phone: (303) 862-4742
Toll Free: (877) 938-7501
http://www.thehomeloanarranger.com/