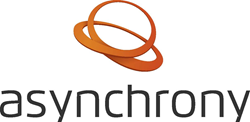 St. Louis, Mo. (PRWEB) April 22, 2015
Asynchrony, an information technology consulting firm specializing in application development, mobile computing, systems and sensor integration, enterprise architecture, and tactical collaboration, is proud to equip Civil Support Teams with the Mobile Field Kit (MFK), advanced technology to assist in security efforts. The MFK improves its user's ability to detect threats, communicate and manage the safety of various public events, most recently the 2015 Boston Marathon.
The 1st Civil Support Team of the Massachusetts National Guard provided extra security during the marathon with a mission to identify and communicate potential Chemical, Biological, Radiological and Nuclear (CBRN) threats along the marathon route. Asynchrony provided the Civil Support Team with advanced technology capabilities to ensure the safety of runners and spectators.
"Asynchrony is honored to assist field teams with their public safety mission," said Bob Elfanbaum, Asynchrony co-founder and General Manager. "We realize the important role of reliable, cutting edge technology in ensuring safety at massive events, such as the Boston Marathon."
The Civil Support Teams used the Mobile Field Kit, a Government-Off-The-Shelf software suite developed by Asynchrony, to gather and manage data from a range of CBRN sensors. The Mobile Field Kit provided the Civil Support Team with advanced sensor data fusion, collaboration, and situational awareness capabilities.
At the Boston Marathon, the Civil Support Teams also utilized new interoperability capabilities between the Mobile Field Kit and the Android Tactical Assault Kit app, which they ran on smartphones using the Android operating system. This new capability gave the teams a much greater ability to communicate and share information along the route.
Since initial testing, the National Guard Civil Support Teams have used and tested the Mobile Field Kit in multiple training events, standby missions, National Special Security Events and response missions. The Mobile Field Kit is typically configured in a package that includes software, hardened laptops and tablets, and Android devices utilizing a secure wireless mesh-network.
"Having the advanced mobile support and interoperability capabilities provided by the MFK greatly improved our teams' ability to effectively carry out their mission," said Lt Colonel Matthew Woolums, Commander, 1st CST.
To lean more about the Mobile Field Kit and Asynchrony, please visit http://www.asynchrony.com.
###
About Asynchrony:
Asynchrony is an information technology consulting firm specializing in application development, mobile computing, systems and sensor integration, enterprise architecture and tactical collaboration. An early adopter of Agile development, the company's mission is to create high-impact software solution through ongoing client collaboration, iterative development and continuous testing. Located in St. Louis, Missouri, Asynchrony's client base includes commercial, non-profit and government organization