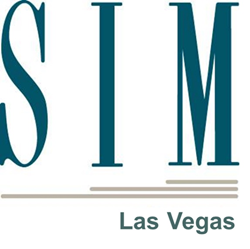 Every time I get around those people, I get energized and inspired.
Las Vegas, NV (PRWEB) April 20, 2015
Zunesis, an IT solution provider in the western United States, was proud to partner with the Society for Information Management (SIM), Las Vegas Chapter, late last week at the SIM National Chapter Leader Summit as well as SIM's second annual Charity Golf Tournament.
For nearly fifty years, SIM has been an inspiration to leaders in the IT industry. The organization provides a broad network of community thought leaders who pool their collective knowledge and experience to offer resources to help others do business better.
One of the ways SIM seeks to help IT leaders grow and develop is through the National Chapter Leader Summit. At this event, IT leaders who are involved with SIM have the opportunity to come together to learn about best practices, how to respond to current trends, and how to help shape the direction of the IT industry. While experts are brought in to speak at the Summit, the greatest value is what happens amongst the attendees: knowledge share, brainstorming, and a cohesive desire to be better together.
Alongside SIM's focus on leadership development is their dedication to community development. This is highlighted through each local chapter's commitment to serve the community through giving and outreach. For the Las Vegas chapter, their largest effort in this area is an annual Charity Golf Tournament. Each year, the chapter selects a specific charity in their community; and all proceeds from the tournament go to that charity. This year's charity will be decided once votes from all tournament participants are tallied.
This is the second year that Zunesis has participated in and sponsored SIM Las Vegas, and they look forward to continuing their support of this organization in the future. Steve Shaffer, CEO of Zunesis, noted, "I love being a part of [SIM] because every time I get around those people, I get energized and inspired." In relation to the golf tournament, he said, "Well, helping charity doesn't make my golf game better. However, seeing the commitment of these people to raise money to care for others in their community makes this one of my favorite events of the year."
Because Zunesis shares SIM's values of excellence, teamwork, and community investment, they are thrilled to be a part of and support this organization.
About Zunesis
Zunesis is a leading IT solution provider with locations in Colorado and Nevada. Our vision centers around an intense focus on serving our customers and bringing value to their business through strategic IT solutions. In April 2015, Zunesis was named to the CRN TechElite 250 for the 6th consecutive year as a best-of-breed solution provider with deep technical expertise and premier certifications.