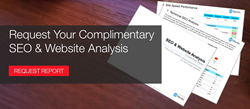 Slow sites are penalized with lower SEO rankings. The first listing in Google search has an average response rate time 30% faster than the 50th.
Atlanta, GA (PRWEB) April 20, 2015
AIS Media, Inc. announces a free SEO and website performance analysis. As of April 2015, Google is making it easier for mobile users to find what they're looking for by adding a "mobile-friendly" label to its mobile search results. Learn to manage for this new paradigm and grow leads, traffic and sales. What gets analyzed?

Mobile Friendly
Technical SEO
Site Speed
To request the complimentary SEO & Website Analysis Report, visit: http://bit.ly/1O87Y5D
About AIS Media, Inc.
AIS Media, Inc. is an Atlanta-based, award-winning strategic digital marketing agency. Founded in 1997, AIS Media has helped hundreds of clients amplify digital marketing performance including the world's top brands, companies and organizations. For more information on AIS Media, visit http://www.aismedia.com, like us on Facebook and follow us on Twitter.