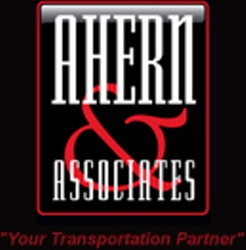 Expanding a business also requires embracing technology and thinking outside of the box.
(PRWEB) April 23, 2015
Andy Ahern, the Founder and CEO of trucking consultation firm Ahern & Associates, shares industry information for the trucking and transportation industry on topics that are vital to business success. He does so via podcasts on a regular basis to interested trucking business owners, business leaders, and other industry professionals. The four most recent podcasts have garnered much attention as Ahern discusses critical topics including how to control fuel costs, the importance of not "judging a book by its cover", and successor planning.
In the podcast How to Control Your Fuel Costs, Ahern talks about the oil market's tumble having a direct impact on the cost of fuel as well as the fuel surcharge. He explains that all too often, companies think they can continuously "beat on the vendor" to get fuel at a discount. They also think that if they upgrade their equipment, they'll control fuel costs by improving mpg. However, 60% of fuel cost is wasted due to driver acceleration. Ahern also discusses how people go to APUs to save money and mentions new products on the market to help control costs. To improve profits and fuel costs, owners must understand that trucking is a penny business, and "pennies" need to be looked for under every "rock". Everyone involved in the business must be treated as a profit center. He recommends bonuses for those who help owners save resources and advises that bonus systems are tied to better driver retention, employee loyalty, and more. He also advises to temper political action with practicality, with an eye on the economy and the driver shortage. To control costs, it all starts with a look at the drivers, who are directly responsible for saving money or wasting it.
Don't Judge a Book by its Cover is the title for the second recent Ahern & Associates podcast, in which Andy Ahern talks about growing a business, and choosing the right employees and successor. He advises that it's wise not to judge clients, potential employees, or drivers, and others by outward appearances. He tells the story of a contact who once mentioned a piece of jewelry that Mr. Ahern often wears, stating that the person assumed he was "flashy", just because of that particular piece. However, Ahern reveals in the podcast the real reason for the piece and relayed how knowing the right information changed the person's perspective after hearing it. At that point, Ahern states that he learned the important lesson that first impressions can seal or kill a deal. For taking businesses to the next level, owners need people, infrastructure, and intellectual capital. He then discusses the fact that giving people the right tools and pointing them in the right direction, even if it isn't done how the owner would have done it, is crucial. Expanding a business also requires embracing technology and thinking outside of the box.
In Successor Planning Part I, Ahern explains that his firm has been involved in numerous transition planning, which is an emotional and difficult process. Most business founders dread going through it and statistically, most of them don't. However, transitioning a business is difficult, but necessary, he states. All business owners must look at it, at some point in their careers. He explains that for business owners with children who might inherit the business, a plan must be in place. For those with multiple children, Ahern recommends not splitting the business equally between them. There must be one who is responsible for making final decisions. He continues on to explain the importance of having one child who will fulfill this role, and he offers suggestions on how to arrive at such an important determination.
The podcast titled Successor Planning Part II is one in which Andy Ahern offers ideas, suggestions and information about planning for when the time comes for a company to be handed over to a successor. He states that before anything else, you must choose who the leader will be, and you must understand what the value of a business is, and then determine how to go about getting some liquidity out of the business. He stresses that the steps that are needed can be stressful and difficult, but the entire process needs to be done in steps. He advises that people must be honest with their children and decide who will be the most responsible, who will continue to think outside the box, and who will be able to embrace change.
Interested parties can listen to the Ahern & Associates podcasts via the official Ahern & Associates podcast page, and they can also see the presentations on YouTube. More information also can be obtained by calling Ahern & Associates at 602-242-1030 or by visiting http://www.ahern-ltd.com.
###
About Ahern & Associates, Ltd.
Ahern and Associates is North America's leading trucking and transportation management consulting firm. The skilled consultants at Ahern and Associates specialize in mergers and acquisitions of trucking and logistics companies as well as the restructuring and evaluation of existing carriers that seek to increase operating efficiency and improve profitability. Since 1987, Ahern and Associates has aided hundreds of buyers in the acquisition of trucking and logistics companies throughout the U.S. and Canada as well as assisting many transportation and logistics companies in reducing their overall operating costs and increasing their profitability.
For more information, please call 602-242-1030 or visit http://www.ahern-ltd.com.