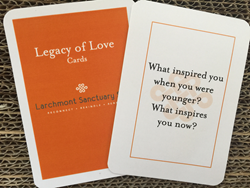 Los Angeles, CA (PRWEB) April 21, 2015
Le Petit Retreat Day Spa in L.A. is no more. Instead, it opened its doors today in the leafy, historic Larchmont neighborhood, newly renamed as the Larchmont Sanctuary Spa with a refreshed look and a new theme of "Disconnect to Reconnect." Tina Figueroa, a former tech exec and the new owner of the award-winning day spa, announces the new name and new vision for the spa, just in time for special Mother's Day offerings that help celebrate connections with Moms and their adult children.
Already well-known for its indoor/outdoor Indochine-style setting, its couples treatments and signature Jade Stone Massage, the new spa has not only gone organic and eco-friendly but it also has broadened its focus to provide a healthy environment for your most important relationships to flourish. The Larchmont Sanctuary Spa will still offer romantic spa packages for couples, but it will also offer opportunities for best friends, girlfriends, mothers & daughters, fathers and sons and even mothers and sons to renew their special bond in this urban oasis away from smartphones and other distractions.
Interestingly, Larchmont Sanctuary Spa's Mother's Day Packages include "Legacy of Love" cards with a unique set of questions designed to spark meaningful conversations such as:

What inspired you when you were younger? What inspires you now?
What is the best piece of advice given to you?
If you could go back and do one thing over in your life, what would it be and how would it be different?
What's one big thing you always wanted to do that you haven't done yet?
Figueroa has also completely revamped the spa service menu to include Ayurvedic, European and Native American treatment modalities as well as acupuncture and Environ cosmeceutical facial products. Rotating seasonal treatments including these special MOTHER'S DAY PACKAGES:

Illuminating Body Detox Treatment (90 min) + Himalayan Scrub (60 min) – This whole body massage & scrub experience will restore the natural flow of energy and balance in the body's natural biorhythms. With the detoxification of rosemary jojoba oil, ginger essential oil and our ionizing Himalayan Salt scrub, mom and adult child will leave feeling a renewed energy and strength. $265 per person
Superfruit Vitamin C Facial (75 min) + Himalayan Scrub (60 min) – This invigorating anti-oxidant facial combines state-of-the-art technology with natural and organic skin care to plump the skin, stimulate collagen synthesis and repair damage from UV exposure. Coupled with the ionizing properties of Himalayan Salt Crystals, the body scrub will leave tired, stressed, dehydrated skin feeling like new again. $243 per person
Stress Away Warm Stone Massage (60 min) + Superfruit Vitamin C Facial (75 min) – Enjoy the healing energy of a warming massage and the healing powers of Aromatherapy to sooth away stress. The invigorating, natural and organic facial will plump the skin, stimulate collagen synthesis and reduce the lines and wrinkles caused by UV exposure. $252 per person
"With our stressful lives we can sometimes forget to continue to get-to-know the people closest to us and our hope is that these Mother's Day packages will leave you both not only feeling relaxed but feeling like you know each other even better," said Figueroa. "We've been delighted to see the number of mothers and daughters and even mothers and sons to come into our spa, so we wanted to create something very memorable for them this Mother's Day in our newly reborn spa."
Located at 331 N. Larchmont Blvd. Los Angeles, CA 90004, the spa is closed on Tuesdays; open until 9 pm Wednesdays through Fridays, and 7 pm the rest of the week. Book online at http://www.larchmontsanctuary.com or call 323.466.1028.
###