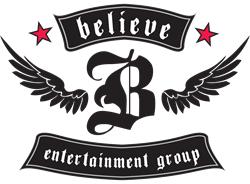 Brian has an incredible track record of delivering a great creative product and has tremendous sensibilities when it comes to knowing what content is going to resonate with specific audiences.
NEW YORK (PRWEB) May 14, 2015
Today Believe Entertainment Group (BE) announced that former Yahoo creative executive, Brian Hunt, has joined the company as EVP, head of development to lead a new studio division developing and producing digital-first original series for OTT and digital distribution partners, and premium branded entertainment programs exclusively for individual brands. The studio division is launching with eight new partnerships including Maker Studios, Mashable, Billboard, The Hollywood Reporter, Time Inc., New York Post, and Haven Home Media, a division of Reader's Digest Association, as well as an original animated series with Marriott International.
Under Hunt's leadership, the studio division will create original programming for platforms – servicing a broad range of companies looking to pick up original content, from traditional publishers and key digital players to OTT services – as well as create premium original content directly for brands. Hunt will work to identify a pipeline of compelling programming for distributors and brands, and work with Believe Entertainment Group co-founders Dan Goodman and William H. Masterson III on go-to-market strategies across a wide range of distribution solutions and brands. He will be based in the company's New York headquarters.
Dan Goodman and William H. Masterson III, co-founders, Believe Entertainment Group, said, "Brian has an incredible track record of delivering a great creative product and has tremendous sensibilities when it comes to knowing what content is going to resonate with specific audiences. And because he comes most recently from the media delivery side of the business, he also has a keen understanding of how distributors can leverage our content and build successful strategies."
Hunt was previously head of creative development for Yahoo's Original Programming, where he and his team launched over 25 new programs, including Emmy-nominated Burning Love (produced by Ben Stiller) and Ghost Ghirls (produced by Jack Black) as well as shows from Ed Helms (Tiny Commando), Cheryl Hines and Rachel Harris (We Need Help), and Morgan Spurlock and John Stamos (Losing It With John Stamos). He developed and executed Yahoo's largest single launch of original programming in 2013 and was responsible for the company's first deficit-funded slate of original programming, which generated millions of streams in its first season.
"Believe's business model has always been all-encompassing, including financing, developing, creating, selling, distributing and producing premium content," said Hunt. "I'm excited to help expand the business to leverage the company's expertise and capabilities in these areas toward direct partnerships with digital distributors and brands alike."
In its new studio division, Believe Entertainment Group will capitalize on its experience in securing talent and delivering impactful distribution (previous projects include The LeBrons, an original animated series starring LeBron James on Xbox; In the Booth, a behind-the-scenes series with DJ/Producer Tiësto on YouTube; and Money Where Your Mouth Is, an original game show series hosted by Jay Mohr on Hulu), but will license or sell its programs and production services direct to distributors and brands to address their specific needs. Historically, Believe Entertainment Group has locked talent deals and distribution partnerships before engaging brands in projects, following more of a TV model of sourcing and committing to high-value programming, then finding ways for brands and distributors to participate.
In developing premium content for distribution partners and brands, Believe Entertainment Group can also take successful formats and leverage its partners at ITV, which made an investment in the company, for additional distribution and sales in ancillary, derivative and international markets.
An initial slate of programming for specific distributors and brands from the studio division will be announced soon.
About Believe Entertainment Group
Believe Entertainment Group is a New York-based digital entertainment company producing high-profile content in partnership with elite talent and leading brands through a variety of digital outlets such as web, mobile, VOD and social media. Believe Entertainment Group has launched a steady stream of recent projects including: @EpicEDM, a new, ongoing original content series featuring top electronic dance music (EDM) artists, festivals and clubs worldwide that is the first studio-originated content series designed specifically for the Twitter platform; seasons two and three of The LeBrons, an original, animated Web series with two-time NBA champion and four-time league MVP LeBron James, on Xbox LIVE (the-lebrons.com); seasons two and three of In the Booth, a documentary-style series with DJ/Producer Tiësto (youtube.com/Tiesto); seasons one and two of Money Where Your Mouth Is, a new, original game show series hosted by comedian, actor, radio host and author, Jay Mohr, that was ranked the top game show of Winter 2013-14 on Hulu and Hulu Plus (Hulu.com/MMI); and Inspired: by Sabrina, a new women's lifestyle show hosted by HGTV star Sabrina Soto. A new series hosted by actress Tia Mowry, "Forever Family," is currently in production. Previous projects include a lifestyle and entertainment news series with Jennifer Lopez and Nuyorican Productions, TBE, distributed through and in partnership with AOL(cambio.com/tbe). Additionally, Believe Entertainment Group formed an alliance with Paramount Digital Entertainment (PDE) to help sell and distribute the hit digital series The Legion of Extraordinary Dancers (The LXD), created by Jon M. Chu (Step Up 2: The Streets and Step Up 3D) and distributed through Hulu; the company also expanded its partnership with MommyCast, the Webby Award winning multi-medium show for moms. Believe Entertainment Group is known for its trailblazing 2011 premiere of The LeBrons on YouTube with brand partners HP, Intel, Bing, Sprite and Nike, distributed through LeBron's Facebook, Twitter and a dedicated section of LeBronJames.com.
Believe Entertainment Group is led by Dan Goodman and William H. Masterson III, co-founders of the studio, and Danny Fishman, who joined the company as partner in 2013. The company signed an investment deal with ITV plc in September 2014.
Goodman and Masterson have launched previous digital entertainment projects including Seth MacFarlane's Cavalcade of Cartoon Comedy (youtube.com/sethcomedy) with Family Guy creator Seth MacFarlane and meinspace.com, an online effort to support Sacha Baron Cohen's Bruno, as well as original short-form content with the world famous improv troupe, The Second City among others. Their extensive experience in advertising and marketing has led to brand and distribution partnerships with well-known, respected brands such as Intel, Sprite, Nike, P&G, HP, J&J, Microsoft, Acer, McDonald's, Campbell's, U.S. Army and Dell, among others, as well as key distribution relationships delivering scalable audiences for their projects including YouTube, Google, Hulu, Facebook, Twitter and iTunes.
###