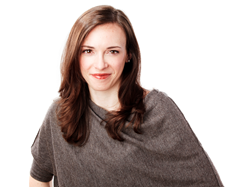 West Valley City, Utah (PRWEB) April 28, 2015
Salt Lake Community College will hold its graduation ceremony May 7, 4:30 p.m. at the Maverik Center, 3200 South Decker Lake Drive, West Valley City. The College will present Amy Rees Anderson and Jeffery R. Nelson with Honorary Doctorate degrees. Rees Anderson is managing partner and founder of REES Capital and was also the founder and CEO of MediConnect Global. Nelson is CEO of Nelson Laboratories and has served as Governor Gary Herbert's chair over the STEM (Science, Technology, Engineering and Mathematics) Action Center Board.
Jessica Jackley, cofounder of the global micro-lending giant Kiva, will deliver the Commencement address. Jackley also cofounded the pioneering crowd-funding platform ProFounder. Kiva has become one of the fastest growing social benefit websites in history by facilitating more than $500 million in loans for individuals in 216 countries.
SLCC this year is honoring Ruby Chacon and Paul Mayne as its Distinguished Alumni. Chacon is a well-known Chicana artist and activist who cofounded the Mestizo Institute of Culture & Arts in Salt Lake City. Mayne is founder and CEO of Utah-based Bloom Built, creator of the hugely successful Day One journaling app that earned the "Apple Design Award" and Apple App Store's 2012 "App of the Year" award.
Salt Lake Community College is an accredited, student-focused, urban college meeting the diverse needs of the Salt Lake community. Home to more than 60,000 students each year, the College is Utah's leading provider of workforce development programs. SLCC is also the largest supplier of transfer students to Utah's four-year institutions and a perennial Top 10 college nationally for total associate degrees awarded. The College is the sole provider of applied technology courses in the Salt Lake area, with multiple locations, an eCampus, and nearly 1,000 continuing education sites located throughout the Salt Lake Valley. Personal attention from an excellent faculty is paramount at the College, which maintains an average class size of 20.