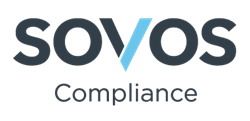 Implementing an ACA solution during the beta year helped these organizations avoid confusion amongst their employees and/or members during tax season.
Minneapolis, MN (PRWEB) April 28, 2015
Convey Compliance, a Sovos Compliance Company, processed nearly a million 1095 forms this tax season in order to ensure their clients met the new tax information reporting requirements under the Affordable Care Act (ACA).
ACA Form 1095-B and 1095-C, along with their subsequent transmittals, confirm organizations and their members and/or employees are complying with ACA regulations. However, for tax year 2014, organizations were not required to provide proof of coverage via transmittal, Form 1095-B for their employees or Form 1095-C for members. In contrast, individuals were required to provide proof of coverage on their tax returns. The new draft versions of 1040 and 1040EZ tax returns include a section for individual ACA reporting. This section confirms that individuals and their dependents are receiving minimal essential health care coverage. This new line was added to maintain alignment with the ACA and Internal Revenue Code (IRC) 6055 and 6056.
Therefore, some organizations proactively sought out a solution. Considering that ACA reporting is the single largest expansion of tax information reporting since the W-2, taking advantage and participating in the beta year for ACA reporting offered organizations a great opportunity to prepare their teams, test their processes and establish a secure strategy for the upcoming years, when reporting will be required and penalties will be a reality.
"Sovos Compliance has already successfully implemented an ACA reporting solution for many of their clients, proving they offer a viable, tried and true solution that meets the regulatory demands of ACA reporting. For tax year 2015 when this new reporting will be required, Sovos Compliance clients can implement a secure process for ACA reporting by utilizing Taxport, an industry-leading tax information reporting technology," said Raymond Grove, product marketing manager at Sovos Compliance. "Implementing an ACA solution during the beta year helped these organizations avoid confusion amongst their employees and/or members during tax season. With Sovos Compliance, organizations are partnering with a thought-leader with nearly 30 years of experience in the compliance industry."
About Sovos Compliance
Sovos Compliance designs technology solutions to help businesses meet the demands of their unique tax compliance and reporting obligations. Our trusted industry expertise and global research capability enables over 3,000 clients to operate with the confidence to efficiently navigate today's dynamic regulatory environment. Sovos Compliance utilizes a unique ability to turn knowledge into highly functional, scalable software that seamlessly integrates with a wide-array of applications and information technologies used by businesses today. Ultimately, we give clients peace of mind by simplifying tax compliance, providing greater control and visibility and mitigating compliance risk. Learn more at sovos.com