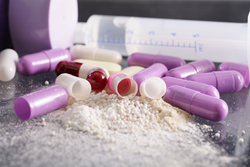 Despite an unprecedented nationwide epidemic of opioid addiction, academic study of this condition remains grossly under resourced
West Bloomfield, Mich (PRWEB) April 21, 2015
Eagle Advancement Institute (EAI) announced today the launch of its new Clarity Opioid Addiction Medicine Scholarship Program for graduate and undergraduate students. A first of its kind program for EAI, scholarships will be awarded to deserving students seeking undergraduate degrees or certificates in addiction studies from an accredited U.S. college or university. The 2015 application process begins April 15, 2015 and is open until June 15, 2015.
"Despite an unprecedented nationwide epidemic of opioid addiction, academic study of this condition remains grossly under resourced," commented James Carpenter, managing partner for Eagle Advancement Institute. "With the Clarity Opioid Addiction Medicine Scholarship Program, we seek to further the development of next-generation addiction clinicians who practice evidence-based medicine."
Scholarships are awarded annually and made available to both graduate and undergraduate scholars. Scholarship funds can be applied to both tuition and educational expenses. Applicants will be evaluated on the following criteria: leadership; scholarship; demonstrated enthusiasm for the rehabilitation profession and dedication to helping people.
Students, parents and schools can find more information about the Clarity Opioid Addiction Medicine Scholarship Program on EAI's website at: http://claritydetox.com/scholarship/ Inquiring parties seeking clarification of scholarship details should call 1 (248) 562-7284.
"Addiction medicine is a rewarding field," added Carpenter. "We look forward to announcing the first recipients Clarity Opioid Addiction Medicine Scholarships this summer."
# # #
About Eagle Advancement Institute
Eagle Advancement Institute (EAI) is a developer and provider of the most advanced substance abuse treatments and pain management techniques, using FDA-approved medications and therapies. EAI's patented Clarity™ Opioid Addiction Treatment (IOOT™) Drug_rehabilitation regimen performed in a (ASAM) American Society of Addiction Level III.2-D & III.7-D facility that includes National Institute on Drug Abuse [(NIDA) recommendations of detoxification coupled with both medication, behavioral therapy, followed by relapse prevention. Patients, families and referring parties such as medical and insurance providers, schools and courts can find more information at the ClarityTM website or by dialing 1 (888) 431-1502.