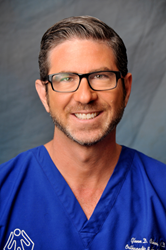 Westlake Village, CA (PRWEB) April 25, 2015
Dr. Glenn Cohen has been recognized two years in a row, 2014 and 2015, for showing dedication, leadership and excellence in hand, wrist and elbow surgery.
Named one of America's Top Surgeons by the Consumer Research Council of America, Dr. Glenn Cohen is an award winning hand surgeon serving from Orange County to Santa Barbara, in addition to the multitude of patients that travel to receive his services. He specializes in all types of hand, wrist and elbow treatment and surgeries. For Dr. Cohen, the most gratifying aspect of his profession is enabling his patients to return back to "normal" after enduring any type of hand, wrist or elbow condition or injury. He has restored functionality and decreased pain for hundreds of patients over the past 20 years.
Dr. Cohen was named a Southern California Super Doctor this year for his excellence in the field of medicine. He also earned the Readers Choice Favorite Doctor award for two years in a row. In addition to an MD, which he earned from SUNY Downstate Medical Center, Dr. Cohen is a Diplomate of the American Board of Orthopaedic Surgery, a Fellow of the American Academy of Orthopaedic Surgeons, has a Subspecialty Certificate in Surgery of the Hand, is a member of the American Society for Surgery of the Hand and the American Association for Hand Surgery, and is an Adjunct Professor of Clinical Medicine, USC. In the years to come, Dr. Cohen intends to continue offering his patients the best possible medical care.
For more information, please visit http://www.handsurgeon.org.