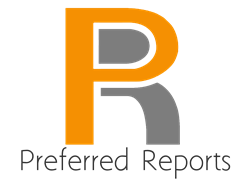 Atlanta, GA (PRWEB) April 22, 2015
After nearly a year in business, Preferred Reports is opening its first branch office in Atlanta, GA. This expansion comes as a result of the phenomenal growth they have experienced in six months.
Preferred Reports, LLC is expanding its staff at both locations, adding more field managers and support staff for the risk management team located in all 50 states. The opening of the Atlanta office will provide the platform for Preferred Reports to grow and continue to provide the customer service the highest standard of customer service in the loss control industry.
The new Atlanta office is located at 1170 Peachtree St. Suite 1200 Atlanta, GA 30309. The company is headquartered in Louisiana at 1101 S. Hugh Wallis Rd. Suite 205 Lafayette, LA 70508. More information can be found at http://www.preferredreports.com or by calling 1-800-934-7809.
About Preferred Reports, LLC
Preferred Reports, LLC has proven to be a trusted loss control provider in the insurance world. The management team specializes in delivering exceptional service to assist in the underwriting process.