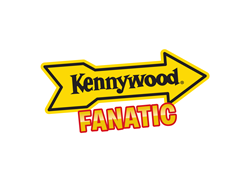 Get ready for wild rides and Potato Patch fries, because Kennywood's season is about to begin! The Pittsburgh, PA landmark opens for its 118th year of operation Saturday, May 2.
WEST MIFFLIN, PA (PRWEB) April 21, 2015
Get ready for wild rides and Potato Patch fries, work picnics and school trips, because Kennywood's 118th season is about to begin! The Pittsburgh-area landmark looks forward to welcoming back all the Kennywood Fanatics who can't wait for Opening Day and creating more lifelong lovers of all that "America's Finest Traditional Amusement Park" has to offer. Kennywood kicks off the 2015 summer season on Saturday, May 2.
One of the world's rarest and most revered attractions will sport some new looks in 2015! Noah's Ark, winner of Amusement Today's Golden Ticket award for Best Funhouse/Walk-Through Attraction five years running, is undergoing renovations and will hold some new scenes to entertain guests brave enough to set foot inside.
The Racer won't be the only speed competition at Kennywood this year, as the park will host the inaugural Roller Coaster Race on June 6! More than 700 people have already signed up for a 5K or 10K run, or the 'race' to travel five kilometers via Kennywood's legendary roller coasters. Register for the Roller Coaster Race at rollercoasterrace.com/pittsburgh
Also new for 2015: Kenny's Birthday Bash Package makes Kennywood the perfect place to celebrate that special someone's big day. Find the complete event schedule at Kennywood.com.
Following Opening Day, Kennywood is open Saturday and Sunday, May 9 and 10. Daily season begins Friday, May 15. Kennywood Season Passes are currently available for $89.99. Season Pass prices will increase on May 18. The regular FunDay price is $41.99, Senior FunDay (55+) $21.99, Junior FunDay (children 46" and under) $28.99. After 5:00 p.m., Night Rider tickets are $26.99, Senior Night Rider tickets $14.99. Gate ticket prices are plus $1 Amusement Tax. For complete information regarding schedules, events, discounts, rides and more, visit Kennywood.com.
###
Kennywood is part of the Palace Entertainment family of parks.
Palace Entertainment is one of the leading leisure park operators in the United States. With parks located in 10 states, Palace Entertainment continues its expansion of brands within the family entertainment sector. The company operates Kennywood amusement park in Pennsylvania, Noah's Ark water park in Wisconsin, Splish Splash water park in New York, and Raging Waters in California, among many other family favorite destinations. Palace Entertainment's parks provide family-oriented and affordable attractions to visitors of all ages, offering a wide range of attractions, such as roller coasters, Ferris wheels, live shows, variable depth pools, water slides, animal shows, miniature golf courses and arcade games. Palace Entertainment greets millions of visitors annually.