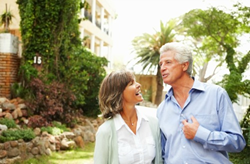 The life step of relocating is a far bigger decision than where you're going on your next vacation, so make sure you plan for it accordingly by following these six steps.
Libertyville, IL (PRWEB) April 21, 2015
Marian Schaffer, Principal and Founder of Southeast Discovery, a real estate consulting firm specializing in guiding Baby Boomers with their real estate needs in the niche markets of retirement relocation and second homes in the Southeast region, recently shared 6 important tips for Baby Boomer retirees in the process of searching for the ideal retirement relocation destination in the Southeast. According to Schaffer, these "wise moves" will help ensure that relocating home buyers find the right area, community and home to meet their specific lifestyle needs.
"We see many Baby Boomers facing this life planning decision in 2015, and while it may seem like a daunting endeavor to find what's right for them, it doesn't have to be" said Schaffer. "Following these six simple steps can help streamline the process and simplify it a bit."
The six wise moves retirees and other relocating home buyers should undertake when considering a move according to Schaffer, are:
1. Invest time researching areas that interest you. "The life step of relocating is a far bigger decision than where you're going on your next vacation, so make sure you plan for it accordingly," said Schaffer. "Make the time to do thorough research on every area you're considering."
2. Visit the areas firsthand. After research and adequate due diligence is done, Schaffer advises visiting each area on your short list. "Nothing is better than seeing the areas you're considering for yourself and experiencing them firsthand. You can do lots of reading and research, but afterwards it's invaluable to put your own feet on the ground by visiting your preferred areas in person."
3. If you decide to purchase real estate, choose a trusted professional to work with. "Arming yourself with knowledge from your own legwork and research is just the first step," said Schaffer. "Who you choose as a real estate professional is also important. If they know their area well, they'll be able to provide you with insider knowledge of the area that you may not otherwise find out on your own."
4. Choose your desired lifestyle. Whether it's living near a university, on a lake, in the mountains, in a golf course community, or near the shore, Schaffer advises relocating retirees to "go where your interests take you because in retirement, you're likely going to have more free time than you've ever had before, so you might as well enjoy this newfound free time to pursue hobbies, interests and passions."
5. Don't buy or build a home that's too big. According to Schaffer, one of the most common mistakes in real estate during the last bull market was people building larger homes than they really needed, then finding out how much time, work and money it requires to manage these large homes. "Build or buy what you can afford to manage and take care of – and nothing more" said Schaffer. "The days of McMansions being in vogue and in demand are over. What's desirable today is a home that offers usable and efficient space."
6. Buy what you can afford. "Buy the home you can afford now, and get it paid for," said Schaffer. "Or at least have the money in investments to make it possible to pay the home off at any time, because going into retirement, it's best to have little to no debt. Living for a house is something young people in their 20's do when they purchase their first home. It's not something we recommend to our retiree buyers. Spend your life enjoying your home but also spend it on all the things you've not had time to do in your working and child rearing years."
"Finding the right retirement or second home should be far more pleasurable than stressful," Schaffer said. "Take your time, make a pros and cons list of each place you visit and see how your columns line up. And by all means, listen to your gut and follow your instincts. Using these principles will certainly help you in this exciting life step!"
About Southeast Discovery
Since 2004, Southeast Discovery has been a trusted resource for candid information and insight on communities, developments, and general real estate in the Southeast. Through its highly-ranked web portal, newsletter and blog and its one-on-one work with clients, Southeast Discovery helps buyers actively looking for a retirement or second home in the Southeast navigate the process of identifying the right area and community for their needs. To learn more, visit http://www.southeastdiscovery.com/.