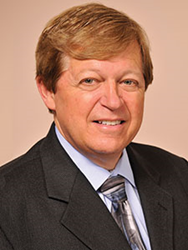 Los Angeles, CA (PRWEB) April 20, 2015
Dr. Les Latner is pleased to now offer Six Month Smiles® as an alternative to traditional braces. Patients who want cosmetic dentistry in Los Angeles, CA, that is quick, effective, and affordable, are invited to schedule an appointment with Dr. Latner to find out about short-term braces. Unlike traditional braces, the six month braces system makes it possible for patients to have straighter smiles without wearing corrective devices for a year or longer.
Dr. Latner encourages patients with crooked teeth to learn more about cosmetic dentistry options at his Los Angeles, CA practice. Dr. Latner now offers a short-term solution for crooked teeth called Six Month Smiles®. This cosmetic dentistry system is an affordable and convenient option for patients who do not have the time or the money to wear traditional braces. Many patients who receive traditional braces find that the straightening process is very slow and cumbersome. In some cases, patients may be required to wear corrective devices for more than two years in order to finally have straight teeth. It is now possible for many patients to have straight teeth in just six months, if they take advantage of available short-term cosmetic dentistry options.
Crooked teeth can cause a variety of confidence problems, including diminished self-esteem and significant embarrassment. In some cases, patients with crooked smiles may completely avoid cameras or smiling around others. Some patients may even have a difficult time pronouncing words or eating certain foods if their teeth are severely crooked. In addition to causing crooked teeth, overcrowding of the teeth can also lead to problems with a patient's bite, which may require additional corrective procedures. It is possible for Dr. Latner to straighten adult and adolescent teeth within six short months, with the help of an expedited teeth straightening system.
Because not all patients are good candidates for the Six Month Smiles® system, Dr. Latner encourages patients who need cosmetic dentistry in Los Angeles, CA, to schedule a consultation with his practice to find out if they are ideal candidates for the short-term braces procedure.
About The Doctor
Dr. Les Latner is a general dentist offering personalized care for patients in Los Angeles, CA. Dr. Latner earned his Bachelor's degree and Masters' degree in Kinesiology from UCLA, and received his Dental Degree from Washington University in St. Louis. Dr. Latner is one of fewer than 30 dentists who've achieved both accreditation in the American Academy of Cosmetic Dentistry and mastership in the Academy of General Dentistry. He is also a clinical assistant professor at the UCLA School of Dentistry, lectures regularly on esthetic dentistry, and has authored an article published in the Journal of the American College of Dentists. To learn more about the services Dr. Latner offers, please visit the website at http://www.SmileLosAngeles.com or call (310) 477-1081.