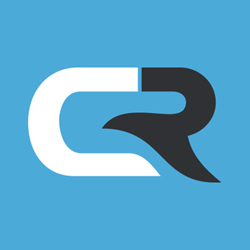 This honor signifies leadership among its peers and game-changing approaches and technologies that are likely to disrupt existing markets and entrenched players.
Los Angeles, CA (PRWEB) April 21, 2015
Chrome River Technologies, a leading provider of expense management software and automated invoice processing, today announced that it has been chosen by AlwaysOn as one of the OnFinance Top 100 winners.
This honor signifies leadership among its peers and game-changing approaches and technologies that are likely to disrupt existing markets and entrenched players. Chrome River was specially selected by the AlwaysOn editorial team and industry experts spanning the globe based on a set of five criteria: innovation, market potential, commercialization, stakeholder value, and FinTech buzz.
Chrome River and the OnFinance Top 100 companies will be honored at AlwaysOn's OnFinance event on April 30, 2015, at NASDAQ OMX, 4 Times Square, NYC, NY.
This exclusive event gathers the brightest minds at OnFinance for a lively exchange on the top trends and most lucrative entrepreneurial opportunities in business, personal finance, and digital currencies.
The OnFinance Top 100 represents the best-of-breed of private companies in the B2B and personal finance, crowdfunding, payments, and digital currency sectors," explained AlwaysOn founder and editor, Tony Perkins. "Given the growing demand by both consumers and Fortune 100 companies for new generation Fintech solutions, and the amount of investment dollars pouring into the space, the OnFinance Top 100 private companies are well positioned to be the fastest growing and most highly valued new companies on the planet."
The OnFinance 100 winners were selected from among hundreds of other technology companies nominated by investors, bankers, journalists, and industry insiders. The AlwaysOn editorial team conducted a rigorous three-month selection process to finalize the 2015 list.
Chrome River provides a Cost Control Suite that includes Expense Reporting, Purchase Order, Invoice Processing, Audit and Analytics functions that provide powerful workflow and compliance capabilities that can be used throughout an organization on both desktop and mobile devices.
A full list of all the OnFinance 100 winners can be found on the AlwaysOn website at http://www.aonetwork.com.
"We are honored to receive this prestigious award from AlwaysOn as a top 100 OnFinance winner," said Alan Rich, co-founder and CEO of Chrome River. "2014 was a year of enormous growth for our company adding many large, global organizations to our customer base. We feel privileged to receive this award in addition to being named to the Inc. 500|5000 for the third consecutive year and the Deloitte Fast 500 for the second consecutive year. We pride ourselves in being game-changers by creating innovative software that a finance team is proud to roll out to their entire company."
About Chrome River
Chrome River Technologies, Inc. provides expense reporting and supplier invoice automation solutions that uniquely combine the latest available internet technologies with a team of industry-leading implementation and support experts. Chrome River delivers immediate payback via a "Software as a Service" delivery model that requires no hardware, no software, and no long-term commitment. This unique service is easily configurable to meet the needs of organizations worldwide with complex expense management policies and collaborative approval processes. Request a demonstration today and locate additional information about Chrome River and its solutions by visiting the company website at http://www.chromeriver.com or by calling +1.888.781.0088.
MEDIA CONTACT
Connie Moser
Chrome River Technologies
Tel: 888.781.0088 x701
Email: connie.moser@chromeriver.com