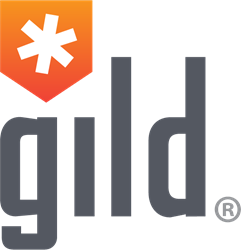 San Francisco, CA (PRWEB) April 21, 2015
San Francisco – April 21, 2015 — Gild, the company that powers the way companies find, engage, and hire talent with data and intelligence, is fundamentally transforming the hiring process by applying the principles of Hiring Success Management (HSM) to recruiting. By combining data science, consumer-friendly technologies, and predictive analytics, HSM helps companies manage and maximize the entire hiring process—from showcasing their employer brand, to collaborating, to making great hires. Today, Gild responds to increasing demand for HSM with the introduction of the industry's first smart hiring platform that helps businesses in all industries hire the right people for the right roles faster and more effectively.
"Hiring plays such a pivotal role in determining a company's success," said Sheeroy Desai, CEO of Gild, "so why don't companies invest everything they can to ensure everyone connected with hiring has the technology they need? Right now, hiring is often thankless—there's a lot of time-consuming manual work, but few resources to help hiring teams collaborate more easily so they can make better decisions. At Gild, we're changing the game by providing our customers with a platform fueled by data science, consumer-friendly technologies, and predictive analytics that makes hiring faster and easier—and makes hiring teams smarter and more effective—so companies can find, engage, and hire the right people."
Competition for top-tier talent has never been stronger, and according to a Deloitte study published earlier this year, companies are spending more on hiring than ever before. The ability to act quickly and secure quality candidates is critical for success, yet most recruiters are still forced to contend with outdated, rigid legacy systems that require them to work too hard just to use them. Gild brings a new level of intelligence to hiring by applying data analytics and automation to the entire process. In doing so, Gild's platform eliminates repetitive, low-value hiring tasks, so recruiters can collaborate more effectively and focus on highly valuable strategic activities like building their employer brand.
"To succeed today, companies need a better way to find, engage, and hire the right talent—and do it fast," said Steve Cadigan, former VP of Talent at LinkedIn and Founder of Cadigan Talent Ventures. "The Gild Platform upsets the status quo with a revolutionary approach to hiring. It's the first truly smart hiring platform. It provides the information hiring teams need to get the right candidates and leap ahead of the competition."
Unlike traditional hiring solutions, Gild's end-to-end hiring platform gets smarter the more recruiters and hiring teams use it. Instead of forcing recruiters to create job requisitions from scratch for every new position, for example, The Gild Platform automatically recommends job titles and descriptions to maximize conversions. The platform learns from user and company behavior to make every stage of the talent acquisition process smarter and more effective. By taking a fresh approach to everything from job postings and sourcing to nurturing relationships with prospects, interviewing candidates and giving feedback, and hosting video interviews complete with automatic scheduling, The Gild Platform enables hiring teams to make better hiring decisions.
"Enterprise software is undergoing tremendous change," said Zach Lahey, Research Analyst at Aberdeen Group. "We're seeing the emergence of Hiring Success Management (HSM). HSM uses smart technologies for managing and maximizing the entire hiring process, from showcasing the employer brand to making hires. The most innovative examples of HSM have platforms that apply data science and predictive analytics to solve a long-standing business problem—in this case, finding, engaging, and hiring the right candidates for the right jobs. Eventually, every business will need to incorporate this type of smart technology to remain competitive in today's market."
The price of staying competitive can be tied directly to hiring expertise. For example, the cost of a bad hire can be as much as 3-5 times a hire's annual salary. To avoid making that type of costly misstep and losing ground in the race to the top, companies need data-driven solutions that help them source better candidates and hire them faster.
"We invested in Gild because of its vision for transforming hiring instead of just building on existing solutions," said Venky Ganesan of Menlo Ventures. "We've watched the HR trend of adopting Hiring Success Management solutions to solve the dilemma of how to make the right hire for each and every role. Gild's new smart end-to-end hiring platform is a shining example of an HSM approach combined with savvy data science and slick consumer-style collaboration technologies. We're proud to be associated with such an innovative company and a platform that's not only the first of its kind—it's in a class by itself."
About Gild
Gild is transforming the talent acquisition industry and fundamentally changing how the world hires. Fueled by data science, consumer-friendly technologies, and predictive analytics, Gild's smart hiring platform powers the way companies find, nurture, and hire talent across all industries and functions. Gild is used by growing companies to hire the talent they need to innovate and succeed—smarter and faster. Founded in 2011, Gild is headquartered in San Francisco, with offices in Salt Lake City and Milan.