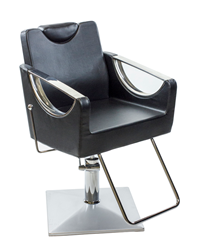 (PRWEB) April 28, 2015
Spa and Equipment, an online retailer for spa and beauty products has just added new salon equipment to their website. The salon equipment includes everything from styling chairs and stations to hair dryers. The company's manicure and pedicure items have also been updated and come in a wide variety of styles.
In addition to a variety of styling chairs and salon products, the website offers thousands of salon and spa-related products including massage and facial tables, microdermabrasion machines, multifunction units, led light therapy systems, facial steamers, magnifying lamps, micro-current units, galvanic facial units, cavitation machines, IPL machines, radio frequency systems and hair salon equipment.
About
Spa and Equipment (http://www.spaandequipment.com) has been providing the best quality of spa/salon equipment and products to their customers in the United States and worldwide for over 15 years. The company is constantly adding the latest and the most recent technology to their line of products. They offer a warranty on all their products and members receive the best deals on salon and spa equipment and products including private sale specials, exclusive coupons and other money saving deals from our wonderful selection.