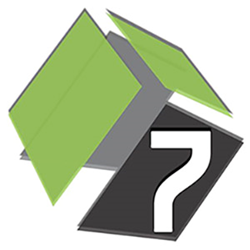 We are extremely pleased with Visage's server-side rendering architecture, which allows for the transfer and manipulation of images by all those with a need to access images to rapidly and completely arrive at proper medical decisions.
San Diego, CA (PRWEB) April 21, 2015
Respected academic institution selects Visage 7 for their Deconstructed PACS® strategy
Visage Imaging Inc. ("Visage"), a wholly owned subsidiary of Pro Medicus Ltd. (ASX: PME), has signed a seven-year contract with University of Florida Health — a large university health system in Northern Florida. The deal furthers the penetration of Visage 7 technology in the university/academic hospital space, a key area of the North American enterprise imaging market. Visage 7 enables enterprise imaging with amazingly fast, thin-client, server-side processing technology, as well as simple mobile access to imaging results via Visage EaseSM.
The contract will see the Visage 7 Enterprise Imaging Platform used for primary diagnosis across UF Health, as well as clinical distribution of diagnostic images to thousands of physicians throughout the UF Health care network.
UF Health comprises two health campuses: UF Health Shands Hospital in Gainesville, FL, incorporating UF Health Shands Cancer Hospital and UF Health Shands Children's Hospital, and UF Health Jacksonville in Jacksonville, FL. UF Health provides comprehensive high-quality patient care, from primary care and family medicine to subspecialty tertiary and quaternary services for patients with highly complex medical conditions. The faculty of the UF College of Medicine includes internationally recognized physicians whose expertise is supported by intensive research activities. Each year patients come to UF Health from around the world, across the US, and from all 67 Florida counties.
"After 18 - 24 months of careful analysis by a team of technologists, physicists, radiologists and clinical providers we are happy to be working with Visage to provide the visualization component of our new enterprise imaging solution," said Anthony A. Mancuso, M.D., professor and chairman, UF College of Medicine department of radiology. "We are extremely pleased with Visage's server-side rendering architecture, which allows for the transfer and manipulation of images by all those with a need to access images to rapidly and completely arrive at proper medical decisions. These images can be securely accessed using handheld devices, as well as fixed workstations. This will serve our most sophisticated clinical providers, as well as it does those who just wish to simply view images or share them with their patients."
Dr. Mancuso continued, "We anticipate Visage will markedly improve the efficiency of our clinical providers in their outpatient environment and will allow more effective radiologist to clinical provider communication in high acuity situations."
The contract, based on a hybrid licensing payment model, will see UF Shands opting for a capital model and UF Jacksonville electing the operational/transaction-based option.
Dr. Sam Hupert, CEO of Visage Imaging said, "This is another significant milestone for us in the enterprise university hospital market and is further proof that our Visage 7 technology has the functionality, scalability and flexibility to meet even the most demanding requirements of a large, distributed university health system such as UF Health."
The deal comes on the back of a number of major contract wins over the past 12 months. These include a six-year contract with a large US health network announced in late April 2014, a seven-year deal with WellSpan Health, a regional health network in the Northeastern US in November 2014 and a five-year contract with Zwanger-Pesiri, a highly-respected radiology group and outpatient imaging provider on New York's Long Island in January 2015.
*Visage Ease is not a medical device and must not be used for diagnosis.
About Visage Imaging, Inc.
Visage Imaging is a global provider of enterprise imaging and advanced visualization solutions for diagnostic imaging. Visage 7 delivers amazingly fast server-side rendered images streamed via an intelligent thin-client viewer. Radiologists and referring physicians have a customized, protocol-driven workflow to natively view multi-dimensional imagery across a single desktop. Powerful imaging solutions include enterprise viewing and interpretation; image enablement of EMRs, VNAs, HIEs and portals; RIS/PACS, as well as anywhere mobile access. http://www.visageimaging.com
About Pro Medicus Limited
Pro Medicus Limited [ASX: PME] is Australia's leading imaging IT provider. Founded in 1983, the company provides a full range of integrated software products and services to hospital, imaging centers and health care groups worldwide. http://www.promedicus.com
# # #
Contacts:
Brad Levin, General Manager, North America and Global Head of Marketing
Visage Imaging, Inc.
Phone: (540) 454-9670
E-mail: blevin(at)visageimaging(dot)com
Visage, Visage Imaging, Visage Ease, ANV, and Deconstructed PACS are registered trademarks and service marks that are licensed by Visage Imaging Inc. Other product and company names mentioned may be trademarks and/or registered trademarks of their respective owners or licensees.