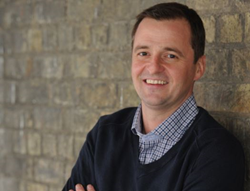 The recently launched mobile apps for iOS and Android have helped strengthen this growth.
Dublin, Ireland (PRWEB) April 22, 2015
Over the past number of years a lot has been written about the potential for technology to enhance the way we learn. With a continuing shift in learning to online tools and platforms, GoConqr, an edtech startup, is evidence of this growing trend, having built up a membership of over 1 million members. It has hosted over 40 million learning sessions on a platform that encourages students to create, discover and share quality learning content.
GoConqr, which allows students and teachers to work collaboratively online and to build learning content, is opening doors in education. Founder of GoConqr, Dualta Moore explains. "We want to inspire students to take greater control of their learning. With GoConqr, it's easy to create and share digital resources that are relevant to an individual."
GoConqr encourages students to take more responsibility for their learning. "Our view has always been that passively viewing content doesn't deliver a deep learning experience," comments Moore. "By giving the student the ability to create their own learning resources, you build a deeper understanding of the subject matter."
This approach is proving popular as GoConqr is signing up over 30,000 members per week. Alongside the UK, Spain and the US, user growth is fastest in Brazil, Mexico, and Colombia. The success of GoConqr is evident as it is currently signing up the equivalent of a small university every day across the world. The recently launched mobile apps for iOS and Android have helped bolster this growth.
Moore adds that while there is global appeal, member behaviour varies in regions, which may reflect general learning patterns. "We've noticed quite a cultural difference in the use of various features on GoConqr. In the UK, planning seems to be a more fundamental part of the learning process as users spend more time building out their study and lesson plans. In Latin America, users have a much higher degree of collaboration; the rate at which they share content with their friends is much higher. In the US, a large amount of usage is institution based; as teachers create resources and make them part of the learning plan".
The next step for Moore and the GoConqr team is to hit 2 million users before the end of the year. "Fundamental to our growth is word of mouth and positive referrals from our members. We build based on continual feedback from our members and this ensures that we are constantly improving both our web and mobile offerings. While we have a great product now, we are excited about the roadmap ahead."
About GoConqr
GoConqr is a cloud based solution that empowers students to create their own personal learning environment. It includes tools such as mind maps, notes, flashcards and quizzes which can all be shared within the platform or published externally to other websites. Teachers and tutors can also track and analyze data and performance against individuals and groups.
GoConqr has offices in both Dublin and Belfast, employing 25 people. Research and Development takes place in the Belfast office, whilst Marketing, Support and Operations are run from Dublin.