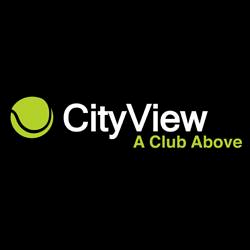 This place is very special to all the members and evokes a strong sense of community that we want to continue to stress.
Long Island City, NY (PRWEB) April 21, 2015
CityView Racquet Club is gearing up for its Summer Weekly Social Series to bring new and exciting activities to the club's rooftop deck starting Memorial Day weekend. Member Services Director Ali Maher is coordinating the events, alongside the club's Events Director, Ashley Howard, which will be similar to the Winter Weekly Social Series she began.
The Winter Weekly Social Series ran Tuesday through Friday every week starting in February 2015. Tuesday and Thursdays featured live music while on Wednesdays the club hosted trivia night; Friday is Members' Living Room night, which is where members can host personal gatherings with friends and family in the lounge, putting their own footprint on the theme and menu of the evening.
Maher started the series because she felt that the sky lounge wasn't being used to its full potential. Although the lounge provides an excellent space for all types of events, most members were visiting the racquet and tennis club for other purposes.
"I felt the lounge was underutilized," Maher says. "Many people have a certain mentality of coming into the club just to use the workout facilities or spa, so we're trying to emphasize other unique aspects at CityView Racquet Club, such as the cozy environment of the lounge."
For the Summer Weekly Social Series, things will switch up as the weather gets warmer.
Maher says that the Living Room Series will continue on Fridays this summer, so guests can continue using the lounge for private parties. The Living Room Series is vital, she says, so members can invite non-members to the club to check out the space and maybe consider applying for membership.
The schedule for the rest of the week will change, however, to give club members some new activities to look forward to. Tuesday nights will offer sunset yoga, and Wednesdays will be barbecue themed gatherings.
But Maher is most excited about the improv comedy nights featuring players from Magnet Theater and The Ex Comedy.
In fact, Maher's own background is in comedy and acting. A native of Westchester, NY, Maher spent her youth at country clubs; and after attending SUNY Fredonia for PR/Legal Studies, she headed to Manhattan to pursue a career in the arts.
Maher studied and performed at The Upright Citizens Brigade, People's Improv Theater and Magnet Theater, and she says she had the opportunity to work with some of the best in the business. However, she switched careers and headed into the private event business, where she soon realized that CityView Racquet Club was the perfect fit for her.
However, all of the events planned for the summer are part of Maher's goal: to create the social environment she believes members of CityView Racquet Club will enjoy. Where members might meet others at bars or exercise classes, they can now make connections and bring friends and family to the events at their favorite tennis club.
"It's been a pleasure being able to merge the fun, exciting, spontaneous personality from the comedy world to an elite private racquet club," Maher says. "This place is very special to all the members and evokes a strong sense of community that we want to continue to stress."
The Summer Weekly Social Series is expected to be a hit, according to Maher, as the winter events have all produced nothing but positive feedback from members. She credits the club's social atmosphere with setting the company apart from its competitors.
"In improv you are trained to receive information, accept it, and then add onto it, propelling the scene forward constantly. It's a formula that helps produce results. I believe what makes this club different is we also live by this formula. We don't stop offering a variety of options to give our members," Maher says. "'Yes' is never enough when it comes to questioning whether or not we've done enough for them; it should always be a 'Yes, and...,' what else can we do to enhance the experience? How do we stay one step ahead of the member and anticipate their needs before they are even vocalized. It is this quality that makes CityView Racquet Club one of a kind."
About CityView Racquet Club
CityView Racquet Club offers top services to its members. A private facility, CityView Racquet Club is comprised of over 80,000 square feet, and uses state-of-the-art fitness equipment. To learn more, visit http://www.cityviewracquet.com