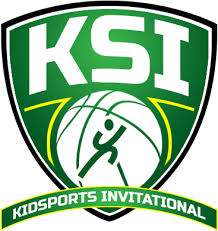 Sport has the power to change the world. - Nelson Mandela
Eugene, Oregon (PRWEB) April 23, 2015
Nelson Mandela once said, "Sport has the power to change the world. It has the power to inspire. It has the power to unite people in a way that little else does. It speaks to youth in a language they understand. Sport can create hope where once there was only despair."
The KIDSPORTS Invitational, a 3 on 3 youth basketball tournament, strives to live up to Mandela's words by offering 5th to 8th grade youth in Eugene (and surrounding areas) the opportunity to play inside Matthew Knight Arena, one of the best college basketball arenas in the country. The KIDSPORTS Invitaitonal's mission is to empower youth through sport, and to teach them about teamwork, leadership, and physical fitness. As a nonprofit, all proceeds raised through fundraisers and sponsorships is split evenly between two excellent causes/beneficiaries. First, the Kidsports Emerald Scholarship Fund is a scholarship program that assists underprivileged kids in paying the fees necessary to play sports. Second, the Stephen Dember Memorial Scholarship Fund is a scholarship given to one University of Oregon student each year who demonstrates a true passion for sports business.
This year, 66 teams attended the tournament, which is approximately 300 kids! However, the most inspirational story comes from a 6th grader who seeks to make an impact in her community. Tatie decided to take on the challange of raising $10,000 for the KIDSPORTS Invitational. Tatie is a remarkable kid and a poised leader who hopes to bring the life lessons that she has had to childern who cannot otherwise attain them through the great sport of basketball. She is a current KIDSPORTS Invitational participant and knows first-hand the impact that sport can have on the life of a youth. Help Tatie fund her dream of serving those in her community and allowing others her age to experience the incredible life lessons that can only be taught through sports.
Tatie is using the Kidstarter platform to help her meet her goal and impact kids. Kidstarter is a youth empowerment platform designed to help connect kids to local and global service projects.
To help Tatie meet her goal, visit: https://org.grouprev.com/kidsports
To learn more about the KIDSPORTS Invitational, visit: http://www.kidsportsinvitational.com