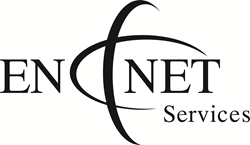 Frederick, MD (PRWEB) April 22, 2015
The contract is a ten (10) year Indefinite Delivery / Indefinite Quantity (IDIQ) contract with one 60-month base period from 5/1/2015 to 4/30/2020; and one 60-month option period from 5/1/2020 to 4/30/2025. The expected dollar volume to run through the contract is approximately $20 billion over 10 years.
En-Net embarked upon the monumental task of responding to the CIO-CS Request for Proposal (RFP) in May 2014, with the final submission being completed on June 30, 2014. CIO-CS is a Government-Wide Acquisition Contract (GWAC) for IT commodities and solutions that can be used by any federal civilian or DoD agency to fulfill all IT requirements while meeting their socioeconomic goals. There are seven (7) Original Equipment Manufacturers (OEM) and fifty-eight (58) Value Added Resellers (VAR) awards.
NIH has already begun the process of advertising this contract to other civilian and DoD agencies with these simple facts about CIO-CS:

Scope: CIO-CS covers commodities and commodity-enabling solutions on-site or in the cloud. These include hardware and software, deployment and installation, maintenance and training, enterprise licenses and extended warranties, engineering studies, cloud, mobility, collaboration tools, web and video-conferencing, cyber security, virtualization, health and biomedical IT and more.
Ease: End-to-end management is easy with NITAAC's secure, web-based electronic-Government Ordering System (e-GOS) that automates delivery order competition, awardee selection and notification. The contracting process is completely controlled by the agency's procuring Contract Officer (CO), who can easily add customized terms and conditions at the delivery order level.
Speed: Streamlined ordering and procedures under FAR subpart 16.505 save agencies time, money and resources. Synopsizing or posting on FedBizOpps is not required. The contract is flexible in support of agile development and CONUS (domestic)/OCONUS (international) procurements.
"The team we assembled to put together this proposal did a fabulous job and everyone at En-Net has been rewarded for these efforts." Stated Kyle Yost, partner, "This is a monumental win for En-Net, and another giant step in our evolution that started 19 years ago. The prospects for En-Net, our vendor partners and all Federal Government clients over the next 10 years are enormous due to the scope of CIO-CS. En-Net will be hiring sales people and digging deeper into our government accounts! We will continue to do business the right way, with integrity and a focus to always do the right thing for our clients in order to maintain long term relationships."
En-Net is excited about the prospects for this contract and have already captured a significant amount of business with NIH. Due to the initiatives of the NITAAC office, it's expected this contract will rival all other government wide acquisition contracts for at least the next ten years.