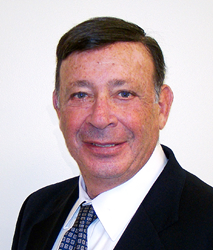 We will continue to serve our clients with our firm's signature dedication, experience and knowledge.
(PRWEB) April 21, 2015
Friedland Realty Advisors — Westchester's largest privately-owned real estate firm — has begun a new, ambitious chapter led by a familiar face: Bob Friedland, the organization's founder. Bob Friedland started the company more than 40 years ago, growing it into a full-service firm with deep expertise across metro New York. Friedland Realty is charting a new course for growth with large investments in new office space, technologies, and an expanded team of successful brokers.
Friedland's renewed role in day-to-day operations follows the departure of Ayall Schanzer, who served as Friedland Realty Advisor's President and CEO for 12 months. Schanzer's choice to pursue new adventures was a mutual decision.
"We wish Ayall well in his future endeavors." said Bob Friedland, President and CEO of Friedland Realty Advisors.
Friedland Realty recently moved its headquarters from Yonkers to 440 Mamaroneck Avenue in Harrison, NY. The new space houses their growing team of brokers and allows the firm to serve additional clients in Westchester, New York City, New Jersey, Connecticut and elsewhere. The new location has allowed Friedland Realty to double its office space, making it a top organization choice for talented commercial brokers in the tri-state area.
Bob Friedland has invested significant funds in upgrading the firm's technologies to improve the way brokers work and ultimately, how brokers can benefit their clients. "This is an exciting time for Friedland Realty," said Friedland. "We are proud to be an integral part of the Westchester community and look forward to being a contributing factor in its economic development and growth."
"I look forward to forging an unrivaled path and working even closer with our team of skilled brokers," Friedland added. "We will continue to serve our clients with our firm's signature dedication, experience and knowledge."
About Friedland Realty Advisors:
Friedland Realty Advisors is a full-service commercial real estate firm with a 40+-year-pedigree serving metropolitan New York and the Tri-State area, with a focus on Westchester, the Bronx and Manhattan. With offices in both Harrison and Manhattan, the firm handles properties and clients in Putnam, Rockland, Connecticut and New Jersey. Friedland Realty relies on a team of talented, veteran brokers who represent properties in retail, industrial, office and investment sales markets. Friedland Realty's brokers are supported by cutting-edge technology and databases that allow its brokers to find their clients the best lease or purchase options. Friedland Realty Advisors is located at 440 Mamaroneck Avenue in Harrison, NY and can be reached at (914) 968-8500 or by visiting http://www.friedlandrealty.com.