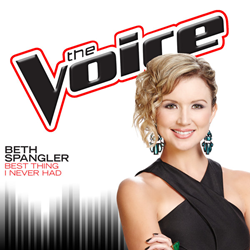 It [AMTC] was the best decision I could have ever made.
Charleston, SC (PRWEB) April 21, 2015
AMTC Founder Carey Lewis, Mrs. America 2014 Austen Williams, and Celebrity Lifestyle Model Jody Wilhelm will be scouting for aspiring actors, models, singers, dancers and comedians in Charleston, S.C. The 6:30 p.m. auditions are for performers ages four and up, ranging from amateur to professional.
AMTC has been the starting point for hundreds of successful artists and grads, such as Megan Fox, Stephen 'tWitch' Boss and Mary Charles Jones. AMTC Grad Beth Spangler (The Voice, Season 7) speaks about auditioning and joining the movement of AMTC: "It was the best decision I could have ever made. The best part was breaking free of the chains of fear and ultimately becoming an AMTC performer!"
"Millie Lewis of Charleston continues to promote excellence and integrity in the modeling and talent industries. We hold a great responsibility: the hopes, the dreams, and the potential of each person. We pledge to use our knowledge and connections to teach them, to promote them when advisable, and to protect them always. Our goals are to help improve their skills, appearance, poise, and self-confidence as these accomplishments build a positive self-image for any present or future career. Not everyone can model, act or entertain professionally, as this is a very competitive and specialized industry. However, everyone can strive to, 'Be the Best they can be'."
The April 22 audition will be for one of AMTC's Regional Affiliates. Because they are independent businesses that partner with AMTC, the packages they offer and type or training and frequency may be different from what is described online. 
For more information, or to sign up for this AMTC audition, visit http://www.amtcworld.org or call (843) 571-7781.