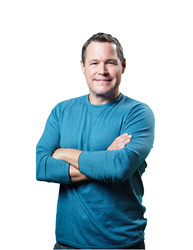 Charleston, S.C. (PRWEB) April 21, 2015
The South Carolina Aquarium is honored to present wildlife biologist and conservationist Jeff Corwin with the Aquarium's Environmental Stewardship Award on Friday, April 24, 2015. The ninth annual South Carolina Aquarium Conservation Gala, taking place on Liberty Square in Charleston, recognizes individuals who have worked to protect the environment and our oceans. Corwin will be honored for his commitment to wildlife and conservation, educating millions about Earth's most threatened creatures through his Emmy Award-winning television programs.
The evening will include cocktails, a seated dinner, an award presentation and live entertainment at the After-Affair. The charitable evening will raise funds for the South Carolina Aquarium's diverse environmental, education and conservation programs.
More about Jeff Corwin:
Environmental speaker Jeff Corwin is best known for his Emmy Award-winning shows on Animal Planet and Discovery Networks and as host of the ABC series Ocean Mysteries, but today, he is sounding the alarm, launching a new chapter in conservation. Beginning with CNN's critically-acclaimed Planet in Peril series with Anderson Cooper and as a special correspondent on science and the environment for NBC News reporting on the Gulf oil spill, Corwin is one of the world's leading environmental journalists. Ocean Mysteries with Jeff Corwin from Georgia Aquarium was honored with two Daytime Entertainment Emmy Awards for Outstanding Travel Program and Outstanding Directing in a Lifestyle/Culinary/Travel Program. In 2009, he launched the multimedia project 100 Heartbeats, a critically acclaimed book and a groundbreaking documentary for NBC that educates viewers and readers on the "6th Extinction," the rapid loss of life on Earth today caused by man-made factors. Corwin shares how everyone can be a positive part of reversing this change. Taking audiences on a global tour to witness firsthand the critical state of the natural world, he shares inspiring stories of the people making a difference to the Earth's most threatened creatures.
Past recipients of the Legacy Award include Dr. Robert Ballard, Robert "Ted" Turner III, Dr. Sylvia Earle, former Vice President Al Gore, Alexandra Cousteau and Philippe Cousteau, Jr. (the children of Philippe Cousteau, Sr., and grandchildren of legendary explorer Jacques-Yves Cousteau); Senator and Mrs. Fritz Hollings, and author Pat Conroy.
The ninth annual South Carolina Aquarium Conservation Gala takes place April 24, 2015 from 6 p.m. to 11 p.m. Individual tickets are $300 per person; 10-person table reservations are also available. Contact Tanya Fitzgerald at tfitzgerald(at)scaquarium(dot)org or (843) 579-8540 for more information about this event, including tickets and sponsorship opportunities.
For all media inquiries, please contact Kate Dittloff at (843) 579-8660 or kdittloff(at)scaquarium(dot)org.
About the South Carolina Aquarium:
The South Carolina Aquarium, Charleston's most visited attraction, features thousands of amazing aquatic animals from river otters and sharks to loggerhead turtles in more than 60 exhibits representing the rich biodiversity of South Carolina from the mountains to the sea. Dedicated to promoting education and conservation, the Aquarium also presents fabulous views of Charleston harbor and interactive exhibits and programs for visitors of all ages.
The South Carolina Aquarium, a 501(c) (3) not-for-profit organization and is open daily from 9 a.m. to 6 p.m. The Aquarium is closed Thanksgiving Day, half day Dec. 24 (open 9 a.m. to 1 p.m.) and Dec. 25. Admission prices are: Toddlers (2 and under) free; Youth (3-12) $17.95; Adults (13+) $24.95. The Aquarium plus the 4-D Theater experience is free for Toddlers, $22.95 for Children, $29.95 for Adults. The 4-D Theater experience only is $6.95 for Children and Adults, and free for Members. For more information call 843-720-1990 or visit scaquarium.org. Memberships are available by calling 843-577-FISH.
###