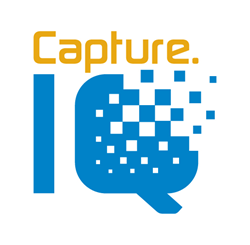 With a global, dedicated team of documentation analysts supporting it, Capture.IQ is an ideal tool for traders, negotiators, and treasury functions looking to better understand their risk and exposure.
Montreal, CA (PRWEB) April 22, 2015
Clutch Group, an organization dedicated to helping companies tackle complex legal, risk and compliance issues, is showcasing Capture.IQ, a fully-managed documentation solution, at the International Swaps and Derivatives Association's (ISDA) 30th Annual General Meeting (AGM) in Montreal, Canada, from the 21st - 23rd of April.
Capture.IQ automates the capture and reconciliation of key reference data for derivatives and other legal documentation, including ISDA master agreements, credit support annexes, repurchase agreements, securities lending agreements, and futures and options agreements. Capture.IQ's proprietary and fully customizable data models empower traders and key decision makers to search across existing agreements, extract operational business points from unstructured data, identify individual risk elements, and to gain a greater holistic understanding of risk exposure. A number of global financial firms leverage Capture.IQ's powerful data analytics features to efficiently respond to evolving regulatory demands, acquire deeper insight into their existing documentation, and to better understand their portfolios.
"Capture.IQ is designed to massively scale, be fully customized, and to seamlessly integrate with banks' internal systems," says Varun Mehta, VP of Legal & Compliance Solutions at Clutch Group. "With a global, dedicated team of documentation analysts supporting it, Capture.IQ is an ideal tool for traders, negotiators, and treasury functions looking to better understand their risk and exposure across derivatives environments and to more fully comply with Dodd-Frank, EMIR, MiFID II, Basel III, and other regulatory requirements."
Through Capture.IQ, Clutch provides fully-managed remediation, re-papering, and business as usual services for firms interested in improving the quality of their data or their ability to efficiently respond to changing legal and regulatory landscapes.
The ISDA AGM brings together over 850 of the most influential thought leaders in the derivatives and risk management industries and the world's largest financial institutions. The meeting's panels will examine cross-border regulatory issues affecting derivatives markets, key external and internal issues faced by senior industry executives, and today's challenging regulatory environment.
About Clutch Group
Founded in 2005 by top attorneys from leading firms and business process pioneers, Clutch Group has grown to a team of legal, technology and process experts in six offices across three continents. Clutch was built from the ground up to help General Counsels more effectively manage problems within Fortune 500 companies. Clutch combines its expertise in harnessing technology, implementing process and focusing on fact development to deliver risk-measured, cost-optimized solutions for clients. Clutch Group has been consistently ranked as a top provider by industry research as well as client satisfaction since its inception and has been recognized by industry authorities including Nelson Hall, the New York Law Journal, the International Association of Outsourcing Professionals (IAOP), Chambers Global, Frost & Sullivan, the Black Book of Outsourcing, and Dun & Bradstreet. For more information, visit http://www.clutchgroup.com.
About ISDA
Since 1985, ISDA has worked to make the global derivatives markets safer and more efficient. Today, ISDA has over 800 member institutions from 67 countries. These members comprise a broad range of derivatives market participants, including corporations, investment managers, government and supranational entities, insurance companies, energy and commodities firms, and international and regional banks. In addition to market participants, members also include key components of the derivatives market infrastructure, such as exchanges, clearing houses and repositories, as well as law firms, accounting firms and other service providers. Information about ISDA and its activities is available on the Association's web site: http://www.isda.org.