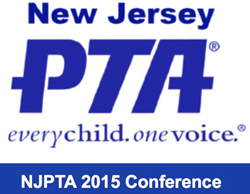 Voorhees, NJ (PRWEB) April 22, 2015
NJ PTA is one of the largest branches of the National PTA. Hundreds of parents, teachers and administrators participate from throughout New Jersey. Attendees are eager to take advantage of this excellent opportunity to meet and speak with the exhibitors, make local connections, and support the positively impact the health, education and welfare of all NJ's children and families. Exhibits open April 24th and run through April 25th at Bally's Casino in Atlantic City.
TURNING STONEchoice (TSC) will be exhibiting at the conference. This is a perfect time to connect with us and learn about the services TURNING STONEchocie offers for your school, community or school district. THE TSC program promotes a holistic approach to academic achievement and socio-emotional wellness through character development. From assemblies to parent trainings, our consortium of services supplement school initiatives that work to meet the emotional need of students.
The hundreds of PTA delegates that will attend the conference represent local PTAs from all over NJ and surrounding states. This is the BEST opportunity to reach these PTA members.