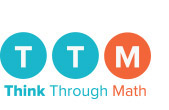 We continually strive to find new ways to improve the educational experience for students and teachers while also serving the needs within the communities we serve.
Pittsburgh, PA (PRWEB) April 21, 2015
Think Through Learning, creators of the award-winning Think Through Math program, is proud to announce its certification as a B Corporation. This prestigious designation, based on the third-party assessment by the non-profit organization B Lab, is awarded to companies that meet rigorous standards of social and environmental performance, accountability, and transparency.
Think Through Learning joins the ranks of other social and environmental business leaders in the marketplace including nearly 1,000 Certified B Corporations from 60 industries. Certified B Corps distinguish themselves in a cluttered marketplace by offering a positive vision of a better way to do business.
"Becoming a Certified B Corporation marks a major milestone in our business, as we continually strive to find new ways to improve the educational experience for students and teachers while also serving the needs within the communities we serve," said Kevin McAliley, CEO of Think Through Learning. "Today's business environment not only demands innovation, but also demands a higher level of social engagement, environmental, and ethical leadership. Attaining B Corp certification validates our efforts in these areas by shedding light on our commitment to charitable and social endeavors."
Think Through Learning achieved an overall "platinum" rating, scoring more than twice as many points as the median market benchmark. This rating was achieved in part based on its community and consumer impact including:

A commitment to donating at a significant percentage of profits to charity on an annual basis
Providing essential education coursework or academic development
Targeting underserved, at-risk populations
To become a Certified B Corp, B Lab, the nonprofit entity that certifies and supports B Corporations, conducted a rigorous evaluation of Think Through Learning in categories including operations, community impact, consumer impact, environmentally-friendly practices, commitment to employees, and corporate governance. Unlike traditional corporations, Certified B Corporations are legally required to consider the impact of their decisions on their employees, suppliers, community, consumers, and the environment.
About Think Through Learning & Think Through Math
At Think Through Learning, we know that success in mathematics transforms how students perform in school and beyond. Our vision of effective education: a motivating blend of adaptive instruction on higher order thinking skills and on-demand online instant 1:1 interventions from LIVE, state-certified U.S. math teachers wherever a student is – school, home or elsewhere – at the precise moment that they need assistance. In 2015, students on Think Through Math will complete approximately one billion complex math problems and receive millions of live personalized "just-in-time teaching" sessions. The 2014 and 2012 recipient of the SIIA CODiE Award for Best Mathematics Instructional Solution, Think Through Math has been proven through multiple independent research studies to significantly improve student math performance. Since its launch in 2012, Think Through Math has become a critical part of the RTI, STEM, and 1:1 strategies of thousands of districts and schools across the country, including some of the largest districts in the United States.