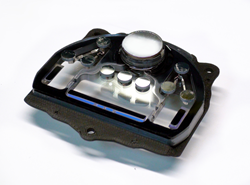 In our international expansion of ColdQuanta we see the UK as well as continental Europe as strategic markets
Boulder, Colorado (PRWEB) April 27, 2015
ColdQuanta, Inc., based in Boulder, Colorado has announced the opening of a new subsidiary in the United Kingdom (UK) as part of its ongoing drive to expand its operations. The company will offer products, R&D services and support to both UK and other European customers. The new subsidiary, ColdQuanta UK Ltd, will also focus on developing partnerships and opportunities related to the nascent but growing quantum technologies industry.
"In our international expansion of ColdQuanta we see the UK as well as continental Europe as strategic markets," said Rainer Kunz, CEO of ColdQuanta, Inc. "With eight years of direct experience in the quantum technologies market place we will provide solutions to the groups involved in the newly unveiled UK Quantum Technologies initiative among others."
ColdQuanta in the US has focused on the development of cold and ultracold atom technology. The UK subsidiary will build upon those product lines and will invest resources into related applications and technologies based in the realm of the practical use of quantum mechanics. The UK government is investing £270 million into four quantum hubs and industry R&D, which involves 17 universities and 132 companies. ColdQuanta is a recipient of an award and will be working with the University of Birmingham among others on the feasibility of a next generation gravimeter.
The company in the UK will be led initially ColdQuanta's founder, Rainer Kunz, as Managing Director and will have its base in Birmingham.