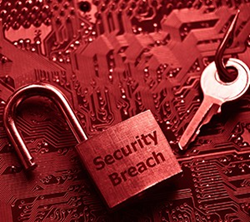 In this five-article package, we discuss the cost of a cyber-attack, the increasing interest of regulators in cyber risk, how to hire the right people to stop the bleeding if a breach occurs, and the CFO's unique role in cyber securityd a quotable
New York, NY (PRWEB) April 21, 2015
It's time for a sea-change in managing the risks of a cyberattack on your company, according to authors and subjects of articles in CFO's Special Report on the subject. No longer can you assume that software and firewalls will keep hackers out of your systems. Instead, you have to assume the worst will happen and carefully plot out what to do in the aftermath.
Recent hacking and transmittal of sensitive corporate information underscore the notion that there's good reason to be concerned. Chief financial officers in particular work with comprehensive, unique, and sensitive information on a daily basis – often some of the company's most proprietary data. The CFO must understand where the information is at all times, how it's secured and how hackers might gain access.
"In this five-article package, we discuss the cost of a cyber-attack, the increasing interest of regulators in cyber risk, how to hire the right people to stop the bleeding if a breach occurs, and the CFO's unique role in cyber security," says David Katz, CFO Deputy Editor and author of the report. "We hope our coverage will help you put together effective strategies and tactics to cope with the Brave New World of cyber peril."
To read the complete special report "Managing Cyber Risk" go to: http://ww2.cfo.com/cyber-security-technology/2015/03/special-report-managing-cyber-risk/
###
CFO Publishing and its Innovation Enterprise brand are the leading global voice in enterprise information and innovation providing access to cutting edge thought leadership content across 7 distinct channels including Finance, Big Data, Analytics, Strategy, Innovation, Digital, & Operations. We specialize in serving the information needs of the senior finance and business executive with focused and award-winning content targeted to the Chief Financial Officer, Chief Data Officer, Chief Strategy Officer, Chief Innovation Officer, Chief Digital Officer & Chief Technology Officer. In addition to content channels, our products and services include live conferences & summits, on-demand video content, webcasts, white papers, lead generation services, custom events and custom research. Whether it's delivered online or in person, everything we produce reflects the company's unshakable belief in the power of information to spur innovation within and across the communities we serve.