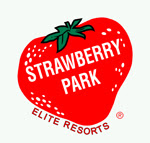 PRESTON, Conn. (PRWEB) April 23, 2015
Representatives from Strawberry Park Resort Campground , a 160-acre RV and park model campground in southeast Connecticut, announced their 2015 music festival and themed weekend event schedule today. Set to kick off May 1, the roster includes more than 20 on-site themed weekend events from May to October with two annual music festivals that showcase an award-winning lineup of Bluegrass and Zydeco musicians.
From May 28 – 31, Strawberry Park's 39th Annual Bluegrass Festival celebrates the rich culture of American roots music with two-time International Bluegrass Music Association (IBMA) Entertainer of the Year, The Gibson Brothers as well as the Grammy nominated and IBMA award-winning band, The Steeldrivers. Just a few days later, from June 4 – 7, the 19th Annual Cajun Zydeco Festival features Creole and Cajun music from Grammy Award-Winner Steve Riley with his band Steve Riley and the Mamou Playboys. Additional artists including Slippery Sneakers, The Savoy Family Cajun Band and the Grammy nominated Pine Leaf Boys will perform at the campground as well.
"Every year, our music festivals series draws attendees from all over the United States and this year is going to be bigger and better than ever," said Eduard Mayer, Manager of Strawberry Park Resort Campground. "If you haven't been to the campground, this is the time to come. We have added new themed weekends to the schedule and sites are already filling up fast. It will be a great time for families and music enthusiasts alike."
-MORE-
Strawberry Park Resort Campground Event Schedule, cont.
With more than 25 performers combined, the music festivals are immersed in the middle of a six-month themed weekend event series at the park. From the Rockin' Oldies and Bingo Bonanza weekends to the Luau Pool Party and Country Western Jamboree Weekends, the team at Strawberry Park Resort Campground designed the events to accommodate a wide range of ages and interests.
Each weekend showcases a variety of events and live entertainment. Examples of themed weekends include:
Mother's Day Wine and Cheese Social
Family Fun Fest and Spring Flea Market
Memorial Day Weekend Teen Pool Party and Dance
Strawberry Jam Battle of the Bands
Renaissance Festival Weekend
The Great Halloween Weekend Series
For the full events schedule and festival lineups, or to learn more about Strawberry Park Resort Campground, call (860) 886-1944 or visit http://www.strawberrypark.net.
# # #
About Strawberry Park Resort Campground
Strawberry Park Resort Campground is an RV campground located in Preston, Connecticut. The award winning property offers over 550 RV sites for rent, as well as log cabin, park model and RV rentals. The family-friendly park includes extensive recreation areas such as multiple swimming pools, splash pad for children, 4 pickleball courts, two basketball courts and a newly renovated adult rec center.