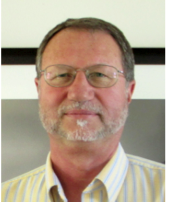 Muir Wood is committed to supporting families not only while they are going through treatment, but also after they return home. – Jennifer Golick, LMFT, Muir Wood Clinical Director
Sonoma County, CA (PRWEB) April 23, 2015
Muir Wood Adolescent & Family Services announces the addition of a 3-month Parent Support and Coaching Program for all residents discharging from its residential treatment tract. According to Muir Wood Clinical Director, Jennifer Golick, LMFT, "One of the most challenging times for families is the first 90 days following residential treatment. The Parent Coaching program will provide parents with valuable support and resources to help them successfully maintain the positive gains made during treatment." Jennifer added, "Muir Wood is committed to supporting families not only while they are going through treatment, but also after they return home. The Parent Coaching Program allows families to implement the skills they've learned in residential treatment in their home environments with support and guidance."
Rawland 'Rawly' Glass, LCSW, recipient of the Addiction Professional Outstanding Clinician Award in 2012, will lead the Parents Support and Coaching Program at Muir Wood. Rawly will participate in weekly treatment plan meetings prior to taking on the responsibilities of managing each family post discharge. "For the past 30 years I have been working with a dual emphasis with children and adolescents and substance abuse treatment. The Parent Coaching Program allows me to have access to parents after the residential phase of treatment and support them in real time when critical issues may arise following discharge from Muir Wood," said Rawly.
The foundation of the Parent Support and Coaching Program includes 75-minute weekly phone calls and/or Skype sessions, along with curriculum based on the practical applications from the Muir Wood Saturday Family Program. The weekly calls allow for an ongoing discussion of potential challenges, determining strategies for dealing with and responding to specific dynamics in the family, emphasizing the use of the many tools developed in residential treatment to manage relationships and emotions, the exploration of conflicts and identification of solutions, and as a way to provide the support parents need to remain on track with the family's individualized recovery plan.
Scott Sowle, Founder and Executive Director of Muir Wood added, "I have known Rawly for many years and he is an exceptional family therapist. He is one of our Saturday Family Program speakers and his integrity, compassion and dedication to the families at Muir Wood is unwavering. Adding, "Along with our gender-separate treatment setting, highly credentialed treatment team at Muir Wood, comprehensive psychological testing for all residents, extensive weekly family therapy, unique all-day adventure therapy program led by masters-level therapists, and state-of-the-art evidenced-based treatment, the Parent Support and Coaching Program further demonstrates Muir Wood's commitment as the gold standard in the treatment of adolescent substance abuse and mental health disorders. We are thrilled to offer this aftercare option for parents."
About Muir Wood Adolescent & Family Services:
Muir Wood Adolescent & Family Services provides residential programming for adolescent males and day treatment and outpatient programming for adolescent males and females. The programs are designed specifically for teens struggling with substance abuse and co-occurring mental health disorders.
Located on six idyllic acres in Sonoma County, CA, the boys Residential Treatment Program offers a highly intensive and individualized program blending proven clinical therapies with extensive neuropsychological testing, weekly all-day family programming, holistic and experiential therapies, board-certified physicians and licensed clinicians, weekly parent coaching aftercare programming, and an accredited academic setting delivering one of the most comprehensive and effective treatment programs for teens and their families.
The mixed-gender, Adolescent Outpatient Program located in San Rafael, CA, offers both day treatment and outpatient counseling services for males, females and their family members.
For more information about Muir Wood Adolescent & Family Services and its programs, please visit: MuirWoodTeen.com
Contact: Scott Sowle, Founder & Executive Director
SSowle(at)MuirWoodTeen(dot)com
310-903-1155