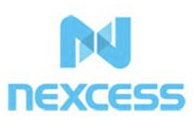 We're incredibly excited to be bringing the next generation of eCommerce cloud platform to Imagine and we can't wait to take the wraps off our scalable Magento cloud for the eCommerce community
Southfield, MI (PRWEB) April 21, 2015
Nexcess, the industry-leading performance optimized Magento hosting provider and Magento Platinum Hosting Partner, will unveil the next generation of Magento platform at the Imagine Commerce 2015 conference, which takes place on 21-22 April in Las Vegas.
Nexcess's Magento cloud platform will provide elastic on-demand scaling for Magento eCommerce stores. Building on the success of the company's popular Magento SIP servers, the Nexcess Magento cloud platform is a stunning evolution of eCommerce hosting engineered to maximize Magento eCommerce performance.
Nexcess will once again be speaking at the Imagine Commerce conference, this year as a Presenting Sponsor. The event is heralded as the eCommerce world's leading gathering of merchants, developers, and eCommerce experts.
The Nexcess team will be available to discuss the company's highly-anticipated Magento cloud platform and make a limited number of private beta slots available to conference attendees.
"We have a tradition of making our most important announcements at Imagine, but this year we're going to outdo ourselves," commented Chris Wells, President and CEO of Nexcess, "We're incredibly excited to be bringing the next generation of eCommerce cloud platform to Imagine and we can't wait to take the wraps off our scalable Magento cloud for the eCommerce community."
Since Magento's predecessor was first developed by Varien in Nexcess' data center, the company has been committed to providing eCommerce merchants of all sizes the fastest and most reliable hosting available. Many years of research and development, much of which has been shared with the Magento community, has given Nexcess a unique insight into the hosting needs of both the Magento application and eCommerce clients. Nexcess' upcoming Magento cloud platform is the culmination of that knowledge and experience, and will give online retailers unprecedented scalability with minimal complexity.
###
About Nexcess
Nexcess is a Southfield, Michigan-based managed Magento hosting company founded in 2000, with data centers distributed throughout the United States, Europe, and Australia. Nexcess offers a variety of Magento hosting services ranging from entry-level packages to custom clustered/complex hosting configurations, with an emphasis on achieving maximum performance for high-profile stores. For more information, visit http://www.nexcess.net.